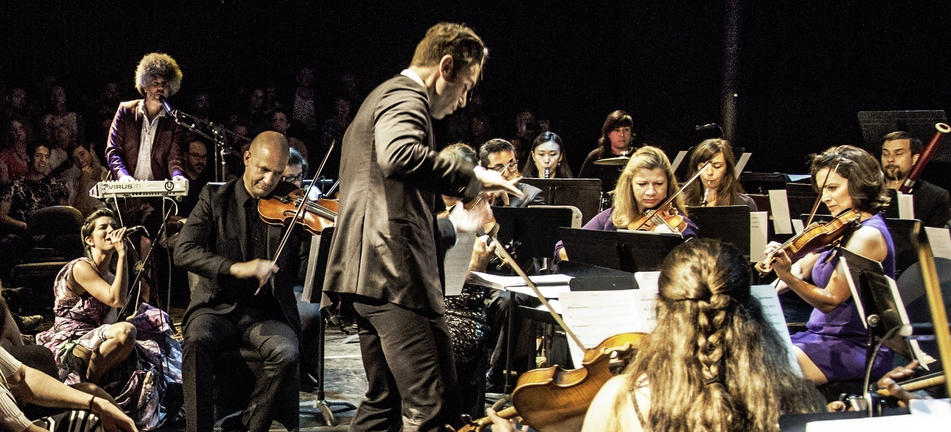 19 Sep

Nu Deco Ensemble Nucleus at Global Cuba Fest 2019

Nu Deco Ensemble Nucleus – GLOBAL CUBA FEST 2019 (Miami/Cuba). Mar. 6th, 7th and 8th at 8:00 p.m. | The Light Box at The Goldman Warehouse

The music is back! Join us for the 10th Annual Global Cuba Fest, a month-long celebration of the best musicians from the Cuban diaspora. This year, Miami Light Project and FUNDarte have collaborated with Nu Deco Ensemble, The Light Box's orchestra-in-residence specializing in contemporary music. Come enjoy an evening of music from rising young Cuban composers, iconic masters, and a unique collaboration with our guest artists from the Island of Cuba: Dayramir Gonzalez and Danay Suarez.

Based in Miami, Nu Deco Ensemble is a virtuosic and eclectic chamber orchestra designed for the 21st century. Through exciting and adventurous classical music performances, Nu Deco Ensemble presents various styles of music, art, and media collaborations in both traditional and alternative venues. Working in conjunction with local musicians, composers, DJs, dancers, visual and media artists, Nu Deco Ensemble creates a new hybrid of compelling musical and multi-media experiences. Blending masterful musicianship with a wide range of repertoire from classical to pop, Nu Deco Ensemble strives to be South Florida's leader in genre-bending musical exploration.

Tickets: $90 VIP | $45.