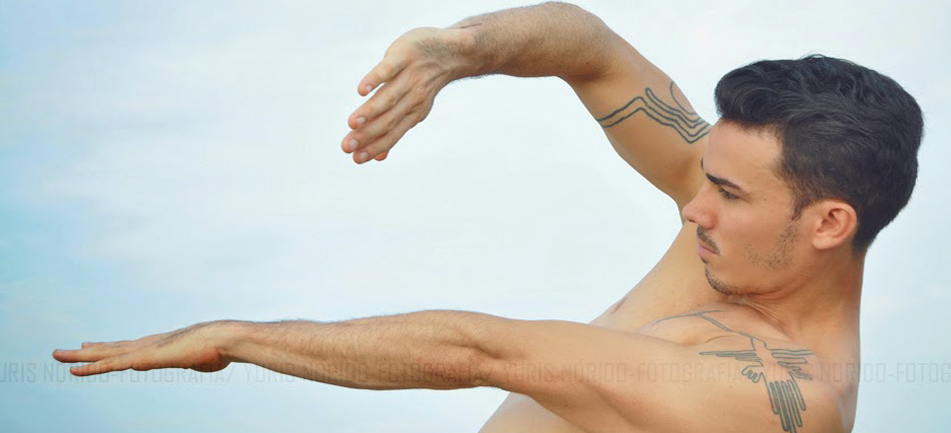 31 Oct

Objects In The Mirror Are Closer Than They Appear

FUNDarte presents Out In The Tropics 2019, a performing arts series featuring artists who approach issues of Gender Politics, Sexuality, and LGBTQ identity. Now celebrating its 10th anniversary, Out in The Tropics will present the world premiere, Objects In The Mirror Are Closer Than They Appear a Contemporary Dance project by Abel Berenguer (Miami) – From el Barrio to The Mainstage! on June 28th & 29th at 8:30 p.m. & June 30th at 3:00 p.m. at On.Stage Black.Box at Miami Dade County Auditorium

Objects in the Mirror are Closer than they Appear explores the residence of the body itself, and by extension, the everyday entity. It is the search for an image, sometimes lacking in significance, in that micro universe that we inhabit, be it a city or country. It is the reality that gives us back the reflection of our own image. Objects in the Mirror… is the nearness of a distance. Looking for words to define a city, an immigrant gay artist explores his new life in Miami through a newly commissioned dance choreography.

This collaborative dance work is the culmination of an international dance exchange between Miami and Havana with choreographer-performers Abel Berenguer (Miami) and Sandra Ramy (Havana). Objects in The Mirror are Closer than they Appear expresses and explores the illusions and realities of life in Miami after Havana: the sunshine, the false wonderland, and the heartless paradise of a magic city, which also has a refreshing functionality, comfort and decadence as long as you play by the rules.

What: Objects In The Mirror Are Closer Than They Appear by Abel Berenguer

When: Jun 28th ; Jun 29th at 8:30 p.m.; & 30th at 3:00 p.m.

Where: On.Stage Black.Box at Miami Dade County Auditorium

Cost: $25 adults | $20 students, seniors and groups of 10 or more

Tickets: Ticketmaster at www.ticketmaster.com; by phone (800) 745-3000 and at the Miami Dade County Auditorium Box Office, Monday through Friday from 9:00 a.m. – 4:00 p.m.

More Information: (305) 547-5414; (786) 348-0789

Event Details:

Friday Jun 28th – 8:30 p.m., Saturday Jun 29th & Sunday 30th at 3:00p.m.: Objects In The Mirror Are Closer Than They Appear by Abel Berenguer at On.Stage Black.Box at Miami Dade County Auditorium (2901 W Flagler St., Miami, FL 33135). 60 minutes with no intermission.

About the Artists

Abel Berenguer (Miami) is a Cuban dancer and choreographer who received his Bachelor's Degree in Dance and Performing Arts from the Instituto Superior de Arte of Havana Cuba 2006. In Cuba he performed extensively with dance companies including DanzAbiera, Colectivo Persona, Danza Contemporánea de Cuba and Teatro El Público, touring in Cuba and abroad. Through his work as a dancer, he has traveled to festivals in South Korea, Hungary, Germany, Mexico, Martinique, Canada, Ecuador and France, besides many cities throughout the United States, including the Jacob's Pillow Dance Festival.   His work in professional touring dance companies as well as experience as a stage actor within the theater world has positioned him to work with interdisciplinary projects, which has become the focus of his work in movement. Abel moved to the U.S. in 2015 to expand his work in the dance field, while exploring collaborations with local Miami artists such as Rosie Herrera, and explore the world of movement and choreography with master artists and workshops.

Sandra Ramy (Havana) is a Cuban contemporary dance choreographer and performer. She graduated from the National School of Arts in 1994 with a degree in dance and choreography, and has worked with well-known companies in Cuba and abroad such as DanzAbierta and Teatro El Público (Cuba), and Constanza Macras and Norbert Servos (Germany). She has been a lead artist for summer courses sponsored by the Ludwig Foundation in Havana for NYU theatre students, and has collaborated as movement consultant with several theatre and dance companies in Cuba, as well as offered workshops for Cuban and foreign actors and dancers and for students from Havana's Arts University. In 2010, she founded eSeEstudio, a non-academic creative space open to children and adults pursuing careers in the arts and she currently coordinates the dance program at Havana's renowned Fabrica de Arte (FAC). Besides teaching and organizing efforts around contemporary dance, she works as an independent artist and founded Persona Ensemble (2013), which is a multidisciplinary performance group combining actors, dancers and musicians.  Her awards include: Premio Villanueva de la Crítica (Cuba) for performance Detrás de nadie (2005) and Yilliam de Bala coming soon (2015).

Objects in the Mirror are Closer than they Appear it is supported by the John S. and James L. Knight Foundation's Knight Arts Challenge, which funds the best ideas for the arts in Miami. FUNDarte's 2-year Knights Arts Challenge program "From El Barrio to the Mainstage" generously supports Out in The Tropics' presentation of Abel Berenguer as a featured Miami-based dancer and choreographer and recipient of a Knight Arts Challenge commission, and by the International Cultural Exchange (ICE) Program at Miami-Dade County Department of Cultural Affair.

Project and organizational support for FUNDarte's Out In The Tropics 2019 comes in part from the National Endowments for the Arts; the City of Miami Beach Cultural Affairs Program, Cultural Arts Council, and the Miami Beach Mayor and City Commissioners; the Miami-Dade County Department of Cultural Affairs and the Mayor and Board of County Commissioners; State of Florida, Department of State, Division of Cultural Affairs and the Florida Council on Arts and Culture; Acción Cultural Española; Centro Cultural de España; Miami Beach Botanical Garden, University of Miami Departments of Women and Gender Studies, LGBT Studies, and Modern Languages and Literatures Joseph Carter Memorial Fund; Pamela Restaurant; Romaldesign; Generación Asere; Glassworks Multimedia; The Broadmoor Hotel; Miami Art Guide; MiamiArtZine; and The Miami Herald.

FUNDarte is a multidisciplinary non-profit organization dedicated to producing, presenting, and promoting music, theater, dance, film and visual arts that speak to Miami's diverse cultures, with a special emphasis on artists from Latin America, the Caribbean and Spain. Climakaze Miami is a forward thinking initiative of FUNDarte, which tackles climate denial using live performance and interactive learning.