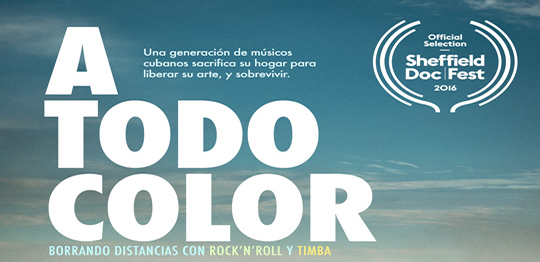 16 Jul

A Todo Color, a documentary Film (Work-In-Progress)

As part of Miami on Stage Knight, FUNDarte presents, A Todo Color, a documentary Film (Work-In-Progress) by Randy Valdes, photography exhibit by Elvis Suarez, Music performance by Tiempo Libre, July 11 and 12, 8:30 p.m. 2014, On.Stage Black.Box Theater at The Miami Dade County Auditorium.

A Todo Color is a bold, new documentary, conceived, produced and directed by rising local filmmaking talent Randy Valdes, and tells the story of how Cuban artists manage to disseminate their art and truths beyond the boundaries of Cuba. Through intimate interviews and recording of live performances, the film explores the artists' personal and creative journeys, how their influence defines the artistic language of the Cuban cultural Diaspora, and how each incorporates the influences of their newly adopted cultural environments into the ever-evolving phenomenon of World Cuban Music. An important document and testimonial, the film captures the enduring pulse of the Cuban musical phenomena that continues to circulate, inspire and find its voice regardless of national boundaries.

A Todo Color was commissioned by FUNDarte as one of the 2014 Knight New Works, which supports new creative endeavors by local Miami artists.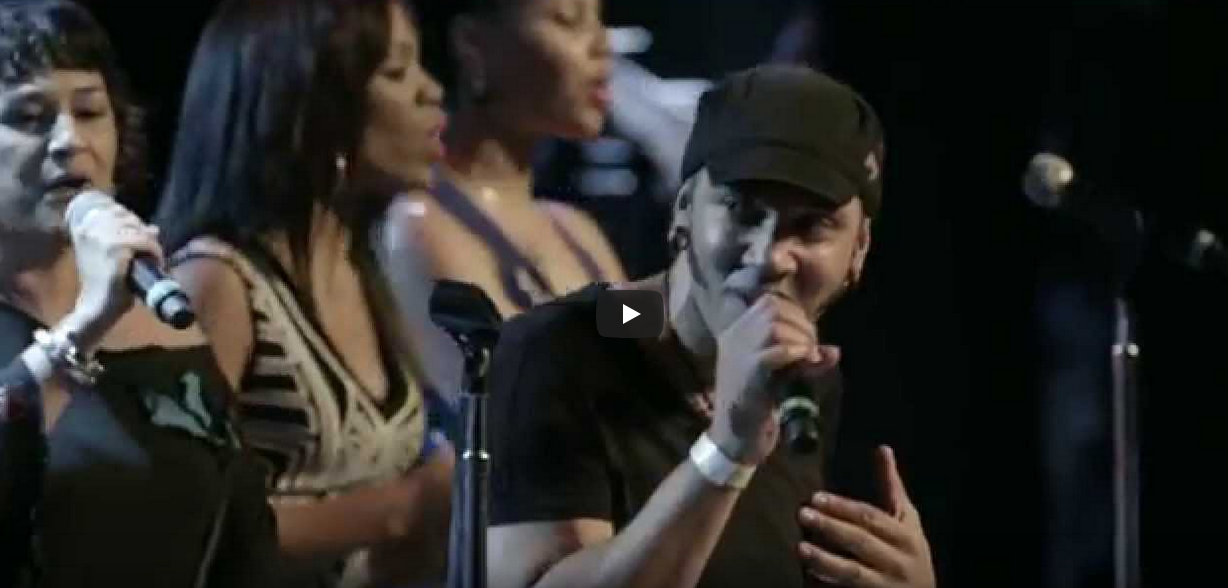 What:             A Todo Color, a documentary film by Randy Valdes (work in progress)

When:            July 11 and 12, 2014. 8:30 p.m.
Where:          On.Stage Black.Box Theater at The Miami Dade County Auditorium
Cost:              $20 General Admissionand $5 discount for students (-18) and seniors (+65) with ID
Tickets:  www.ticketmaster.com; by phone (800) 745-3000. No service charge at the Miami-Dade County Auditorium Box Office, Monday through Friday from 9:00 a.m. – 4:00 p.m.
Information: (305) 547-5414; (786) 348-0789 / www.fundarte.us
A Todo Color: A Still City is a collection of photographs by Elvis Suarez that reflects a nostalgia for an enchanting city never before seen by the photographer until recently. The textures, colors and architecture of a city left behind in the 1950's are still beautiful and impressive today, but noticeably left to decay and crumble. "I wanted to capture what I was experiencing and intend to provoke these same feelings of nostalgia, not just in those who already lived it but in those who know little of a Havana so incredibly rich in life but ridden by poverty and oppression."
Special Guest: Tiempo Libre, now a solid musical force, the band Tiempo Libre is celebrated for its sophisticated performances of timba music, an irresistible, dance-inducing mix of funk, pop, jazz, and Afro-Cuban music. This three-time Grammy nominated band represents the stories and inspiration behind the film A Todo Color, and they will play live for 15 minutes each night during the film screening.
Randy Valdes was born in Cuba in 1986, and moved to Miami when he was eight. Cultivating a passion for all aspects of filmmaking, Valdes truly defines the new generation filmmaker, showcasing a varied list of credits in many aspects of the video, television and film industry including Director, Director of Photography, Gaffer, Camera Operator, Editor, Producer, Writer and more. Randy's career as a feature film director debuts with this documentary project titled "A Todo Color," to be released in 2014 after 4 years of production.
As an integral part of A Todo Color, Elvis Suarez has been hands-on as a producer and cinematographer of the motion picture documentary. Parallel to the film, he has spearheaded A Todo Color – A Still City, a photography series that captures La Habana as he was introduced to it.
In 2006, Elvis Suarez joined forces with the talented Film/Video Director and Cinematographer Randy Valdes, and together they formed GlassWorks MultiMedia, a company that offers high end video production and photography. Their mutual respect and admiration for music has inspired numerous ambitious works including the feature documentary A Todo Color, and the photography series The Sound of Culture.
FUNDarte  is a multidisciplinary non-profit organization dedicated to producing, presenting, and promoting music, theater, dance, film, and visual arts that speak to Miami's diverse cultures with an emphasis on Hispanic/Latino arts and culture. FUNDarte particularly works to nurture emerging artists and those with little or no exposure to South Florida audiences; facilitate intercultural and international exchanges; and provide local audiences and artists with educational opportunities that expand their creative, critical, and social perspectives.