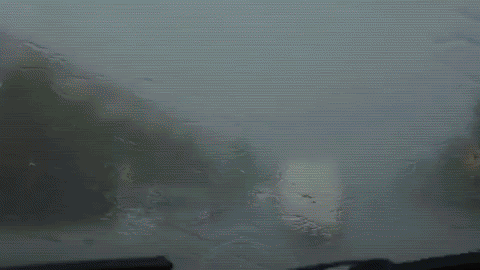 15 Jul

Climakaze Miami 2021
Climakaze Miami 2021
Featuring Mermaid Truth or Consequences: A Biodiversity Game Show
by Elizabeth Doud
Saturday, August 21st at 8:00 p.m.
FUNDarte, the Miami-Dade County Auditorium, and Siren arts, present Climakaze Miami 2021 featuring the performance Mermaid Truth or Consequences: A Biodiversity Game Show by Elizabeth Doud, on August 21st at 8:00 p.m. at the On.Stage Black Box Theatre at Miami-Dade County Auditorium.
Mermaid Truth or Consequences is a live game show where, if you can't tell the truth and biodiversity loss, you have to pay the consequences. Join your host Siren Jones for a chance to win exciting prizes by deciding who qualifies as "winners" and "losers" in the game of colonization and industrialization. That's right folks, life is one big scratch ticket, so what have you got to lose? Take it from a mermaid, extinction is real, and it's going to be a rollicking competition to the finish.
With such illustrious guests as Ponce de Leon (one of the forefathers of resource extraction industry), the bestselling author and Forecaster Dra. Dolores del Mundo, and a few endangered creatures, thrilling games about human and non-human survival take the stage. Why not have some fun while analyzing apocalyptic levels of environmental distress in this one-night-only Climakaze Miami event?
This work includes the participation of Carlos Miguel Caballero (dramaturgue, actor), Inez Barlatier (musician, actor) and Celia Ledón (costume/set design). Original music and sound design by Pavel Urkiza.
Climakaze Miami is a platform for performance and dialogue about climate change, environmental justice and sustainable futures en la Florida. Through arts and storytelling, we aim to build generative human networks in Florida and beyond which create awareness, action and greater empathy for other humans and other species.
This performance is part of MDCA IRL: Summer and the Hot Theatre Summer Series. Before attending, please review the Health & Safety Measures for indoor performances during the MDCA IRL: Summer series. Bag checks may occur at the lobby doors before entry. Please allow yourself a bit of extra time while planning your trip.
What:             Climakaze Miami 2021 featuring Mermaid Truth or Consequences: A Biodiversity Gameshow by Elizabeth Doud
When:            Saturday, August 21st at 8:00 p.m.
Where:          On. Stage Black. Box Theater at Miami-Dade County Auditorium
(2901 W Flagler St., Miami, FL 33135)
Cost:              $20 | $5 off for seniors and students with ID.
Tickets:         Ticketmaster at www.ticketmaster.com; by phone (800) 745-3000 and at the Miami-Dade County Auditorium Box Office, Monday through Friday from 9:00 a.m. – 4:00 p.m.
+ info: miamidadecountyauditorium.org | (305) 547-5414
About the Artists
Elizabeth Doud is a Florida-based arts organizer and artist with a background in creative writing and contemporary performance.  She has over 20 years experience as arts presenter, producer and educator, with an emphasis on international cultural exchange, climate arts and language education. She is known as a tenacious advocate for new performance with a professional mission to facilitate climate arts and eco-justice activism.  She has worked extensively nationally, and in Latin America and the Caribbean in the performing arts, and co-created Climakaze Miami with FUNDarte in 2015, an annual climate performance and dialogue platform.  She led the Performing Americas Program of the National Performance Network from 2005-2018, and was the Artistic Director of the Cultura del Lobo Series at Miami Dade College from 2009-2011. She holds an M.F.A. in Creative Writing from the University of Miami and earned her Ph.D. in Performing Arts at the Federal University of Bahia, Brazil in 2018.   Since 2014, she has designed numerous idea forums on cultural collaboration and climate action, she was a 2017 visiting professor/practitioner at the Rapoport Center for Human Rights at the University of Texas in Austin and co-organized the HowlRound Challenge convening on Theater in the Age of Climate Change in 2018.  Her most recent touring project was an eco-performance entitled The Mermaid Tear Factory, was awarded a Knight Arts Challenge grant for new ongoing eco-performance in 2018, and will guest curate the Theatre in the Age of Climate Change series of HowlRound Theatre Commons for 2021.  In 2019, she became the Currie-Kohlmann Curator of Performance at the John and Mable Ringling Museum of Art in Sarasota, FL.
Support for Climakaze Miami comes in part from the Miami Dade County Auditorium; Miami-Dade County Department of Cultural Affairs and the Mayor and Board of County Commissioners; the National Endowment for the Arts; State of Florida Department of State; The Florida Division of Arts and Culture; South Arts; and the Knight Foundation.
The creation and presentation of Mermaid Truth or Consequence: A Biodiversity Game Show comes from The Knight Foundation's Knight Arts Challenge, the Miami Dade County Department of Cultural Affair's Community Grant, FUNDarte and Miami Light Project.
FUNDarte is a multidisciplinary non-profit organization dedicated to producing, presenting, and promoting music, theater, dance, film, and visual arts that speak to Miami's diverse cultures with an emphasis on Hispanic/Latino arts and culture. FUNDarte particularly works to nurture emerging artists and those with little or no exposure to South Florida audiences; facilitate intercultural and international exchanges; and provide local audiences and artists with educational opportunities that expand their creative, critical, and social perspectives.