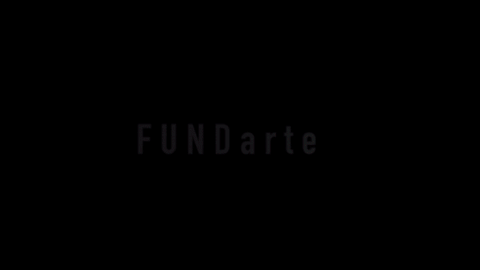 06 Sep

De Paso by Casa Patas Flamenco

FUNDarte and the Miami-Dade County Auditorium present De Paso, by Casa Patas Flamenco Foundation & Conservatory featuring Sara Pérez and Rubén Puertas on Saturday, November 6th at 8:00 p.m. and Sunday, November 7th at 3:00 p.m. at Mid-Stage at Miami-Dade County Auditorium (2901 W Flagler St., Miami, FL 33135).

Dancer and choreographer Sara Pérez makes her Miami premiere with a stunningly precise new work, De Paso (Along the Way), which reveals the choreographic virtuosity of this rising star in the realm of contemporary Flamenco. In a theatrical duet with firebrand dancer Rubén Puertas, De Paso employs the remarkable song, guitar, and percussion talents of four musicians as part of a dance work that uses the language of Flamenco to express the allure of the unknown, the fear of failure, and the joy of sharing life's journey with others.

Inspired by the verses of the popular Flamenco "cante" (song), De Paso is a performance that is about the road that we take on our journey through the world; it is about the points of encounter where different lives, temperaments, and feelings interrelate.
De Paso by Casa Patas featuring Sara Pérez and Rubén Puertas, Saturday, November 6, 2021 at Miami Dade County Auditorium. Picture by Generacion Asere.
"Sara Pérez is a young Flamenco dancer who knows to perfection how far her dance will go, it is a dance that is internalized in her body and runs through her veins as if giving off a life of its own."
"We have been able to thoroughly enjoy Rubén Puertas, who conveys his art through and through; he is elegant, majestic, and full of vitality no matter what Flamenco dance he interprets."
Juan José Gil / Lo Jondo por Derecho
De Paso by Casa Patas featuring Sara Pérez and Rubén Puertas, Saturday, November 6, 2021 at Miami Dade County Auditorium. Picture by Generacion Asere.
What: De Paso by Sara Pérez and Rubén Puertas with Casa Patas Flamenco Foundation & Conservatory
When: Sat. Nov. 6th at 8:00 p.m. and Sun. Nov. 7th at 3:00 p.m.
Where: Mid-Stage at Miami-Dade County Auditorium
(2901 W Flagler St., Miami, FL 33135).
Tickets: Ticketmaster; by phone (800) 745-3000 and at the Miami-Dade County Auditorium Box Office, Monday through Friday from 9:00 a.m. – 4:00 p.m. More Information: (305) 547-5414; www.fundarte.us, info@fundarte.us
Cost: $40 adults | $35 seniors | $ 25 students | Groups $ 20 | $20 Wheelchair, Limited Mobility, Sight and Hearing (seniors and students with ID limited seating)
+ Information:  (305) 547-5414 | www.FUNDarte.us
PLEASE NOTE: Before attending, please review our updated Health & Safety Measures for indoor performances at Miami-Dade County Auditorium.
De Paso by Casa Patas featuring Sara Pérez and Rubén Puertas, Saturday, November 6, 2021 at Miami Dade County Auditorium. Picture by Generacion Asere
Flamenco Masterclass
Monday, November 8th at 8:00 p.m
Miami-Dade County Auditorium
Masterclass for local artists with Flamenco Dancer Sara Pérez. This masterclass will focus on flamenco dance technique. The class will delve into the art of flamenco by reviewing its roots. Please wear workout attire and sneakers or Flamenco shoes. Please be prepared to move and dance. This is a dance class. A masterclass is a specialized course that is taught by an expert in that style. These classes give participants the opportunity to spend a period of time focusing on improving their knowledge and technique of a certain style of theater, music, or dance.
About the Artists:
Sara Pérez was born in Madrid. She begins her studies of Flamenco and Spanish Dance at the Marta de la Vega School, from which she graduates with Honor Roll. His training is completed at the Amor de Dios Center and at the Casa Patas Conservatory, receiving classes from teachers such as Alfonso Losa, María Juncal, Belén López, Marco Flores, La Lupi, Concha Jareño, Olga Pericet, Carmen La Talegona, Manuel Liñán and much others. Her professional career begins at the Carlos Vilán Company and at the Madrid Flamenco Ballet. In 2013 she joined the flamenco group of the Madrid tablao El Corral de la Morería, under the artistic direction of the dancer Blanca del Rey. In 2014 she participated in the Ramadam Nights Festival (Algeria) with the show Querencia; in 2015 she traveled to Xian (China) to participate in the Silk Road Festival, sharing the stage with bailaor José Barrios. In 2016 he joined the María Pagés Company for the show Yo, Carmen, represented in the most prestigious festivals in the world such as the XIX Biennial of Seville, Dance Dance of Montreal, Festival Fringe of Edinburgh or the Flamenco Festival of London. In addition to her work in prominent dance companies, she develops a personal search and creation of her own. Thus, in 2015 she presented Earth Colors at the inauguration of the XXV International Dance Seminar in Brasilia. His second creation is De Paso, a short piece that, after obtaining several awards (2nd Prize for Choreography at the XXVI Spanish Dance and Flamenco Choreography Contest in Madrid; 2nd prize at the XXVI Young Creators Competition of the Madrid City Council), it is transformed into a long-format show that is part -for two consecutive years- of the circuit of the Network of Theaters of the Community of Madrid. Sara Pérez has also obtained the 2nd Prize for Flamenco Dance at the IV International Dance Festival of Almería. At the same time, her career as a solo dancer also takes place in the best tablaos in Madrid such as Casa Patas. As a complementary training, she is studying a degree in Journalism and Audiovisual Communication; Master in Management and Leadership of Cultural Projects and various courses and seminars on Scenic Direction at the School of Scenic Creation.
Flamenco dancer Rubén Puertas was born in Madrid and began his dance studies at the hands of Carmen Sivajas and Almudena Díaz Caña. He entered the professional dance conservatory in 2005, where he finished his studies and received classes from Concepción Cerezo, Paco Morales, Juan Manuel Carrillo, Graciela Craus, Javier Palacios or Lola Pelta. There he has the opportunity to take intensive courses from artists such as María Vivo, Merche Esmeralda or Lola Greco. In turn, Rubén continues to study at the Amor de Dios school with artists such as El Güito, Marco Flores, Manuel Liñán, Javier García, Antonio Najarro, María Juncal, Miguel Cañas, Carmen La Talegona, Alfonso Losa or David Paniagua among others. Professionally, he has been part of the Company of María Rosa, Carmen Cantero, Javier García, Rosana Muñoz and in the zarzuela Doña Francisquita choreographed by Javier Palacios. He has also worked in the Lola Greco Ballet for the production of La Traviata, at the La Fenice theater in Venice. He joined Rafael Amargo's company in 2006 and, within it, he performed in the shows El Quijote, Poeta en Nueva York, El amor brujo and La Difficult Simplicity. In 2010 he joined the Maria Pagés Company for the shows Flamenco y Poesía, Sevilla, Autorretrato, Flamenco Republic, Miradas and Utopia. In 2014 he was hired as a bailaor in the Marco Flores Company for the Laberíntica show, which was performed at the Jerez Festival that same year. In addition, he has also worked for the Andalusian Flamenco Ballet in the Generalife summers under the direction of Rafaela Carrasco and for the New Spanish Ballet in the Titanium show. In 2016 he is part of the show Los Silencios del Baile, directed by Francisco Hidalgo, and chosen by the Casa Patas Foundation to star in the US tour that year, including cities such as Miami, DC, Seattle and Olympia. In 2017, the Casa Patas Foundation presents Ruben Puertas with his own show, Castizo, accompanied by bailaora Lucía Ruibal, at the Opera House in Cairo, Egypt. Ruben is currently part of the Jesús Carmona Company, while he continues his professional career by dancing in the most recognized tablaos in Madrid such as Casa Patas.
Financial and administrative support is provided in part by Miami-Dade County Auditorium; Miami-Dade County Department of Cultural Affairs, the Mayor and Board of County Commissioners; Department of State, Division of Arts and Culture and the Florida Council on Arts and Culture; Miami Beach Cultural Arts Council, and the Miami Beach Mayor and City Commissioners; MiamiArtZine; Culture Shock; Pamela Restaurant; Cava Tablao, and Broadmoor Hotel
FUNDarte is a multidisciplinary non-profit organization dedicated to producing, presenting, and promoting music, theater, dance, film and visual arts that speak to Miami's diverse cultures with an emphasis on Hispanic arts and culture. FUNDarte particularly works to nurture emerging artists and those with little or no exposure to South Florida audiences; facilitate intercultural and international exchanges; and provide local audiences and artists with educational opportunities that expand their creative, critical and social perspectives.