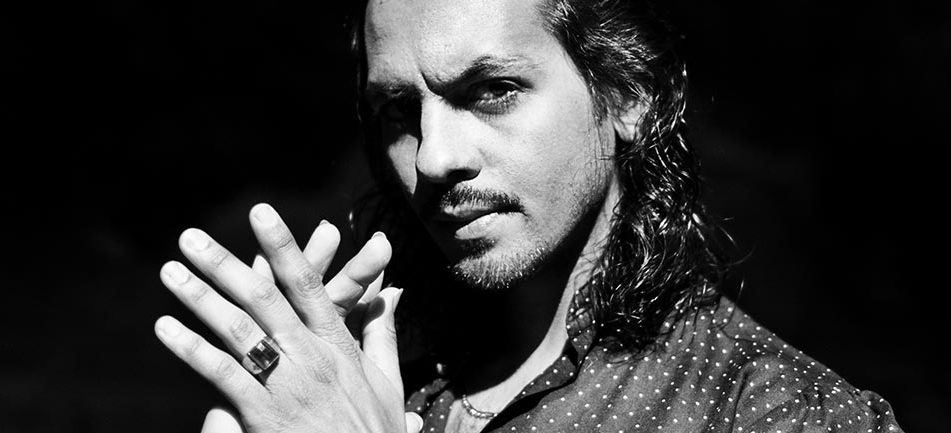 19 Sep

Farruquito Live!

FUNDarte and South Miami-Dade Cultural Arts Center are proud to present Flamenco Master Farruquito, on Feb. 2nd / 8:00 p.m. at South Miami-Dade Cultural Arts Center.

Join us for a memorable evening with one of the most faithful representatives of flamenco puro in the world. For this new performance, Farruquito will perform an intimate, authentic, and visceral show accompanied by a group of extraordinary singers, musicians, and guest dancers.

Heir to a famed gypsy flamenco dynasty, Farruquito first lit up the stage at age four, alongside his legendary grandfather El Farruco. Since then, he's been consistently acclaimed as one of flamenco's greatest performers, and a dance artist of breathtaking power, virtuosity, and passion whom The New York Times dubbed "an eagle in flight."

"One of the great flamenco dancers of this century . . . nothing less than sensational."—The New York Times

Prior to the performance there will be a FREE "Dance Talk" about the work moderated by former Miami Herald Dance Critic Jordan Levin and artists associated with the performance at 6:30pm in the Lab Theater. A post show discussion will also take place immediately following the performance in the Main Stage also moderated by Levin.

*VIP tickets include table seating and service, with a complimentary drink.

Appropriate for ages 13 and up. All patrons entering the theater require a ticket regardless of age. This includes children and infants. Active military, senior and Culture Shock Miami discounts available. Contact the SMDCAC Box Office for details.

What: Farruquito

When: Feburary 2nd, 2019 – 8:00 p.m.

Where: South Miami-Dade Cultural Arts Center (10950 SW 211 Street, Cutler Bay, FL. 33189)

Cost: $100 VIP | $75 – $45 *VIP tickets include table seating and service, with a complimentary drink.

Tickets: www.smdcac.org; by phone (786) 573-5300 and at the South Miami-Dade Cultural Arts Center Box Office, Tuesday through Friday from 12:00 p.m. to 7:00 p.m., Saturday 12:00 p.m. to 5:00 p.m.

More Information: (786) 573-5300; (786) 348-0789

FUNDarte presents FLAMENCOS, a special series of flamenco events for its 18-19 season, featuring the consistently acclaimed as one of flamenco's greatest performers, Farruquito; and "Flamenco Rave II featuring Nuevo Flamenco"

About the artist:

Farruquito (Juan Manuel Fernández Montoya), heir to the most renowned Gypsy flamenco dynasty, son of flamenco singer Juan Fernández Flores "El Moreno" and dancer Rosario Montoya Manzano "La Farruca", has spent his life immersed in the purest form of flamenco founded by his grandfather, "El Farruco", a true dance master of in the history of flamenco. His first international stage appearance was at the age of four, on Broadway in New York City alongside his grandfather in the hit show "Flamenco Puro". At the age of 11, he was featured in the film Flamenco, produced by the legendary film director, Carlos Saura, that launched Farruquito's career and positioned him amongst the most elite flamenco artists of the world.

When Farruqito was 15, El Farruco, the then patriarch of the flamenco dynasty passed, and Farruquito became the heir of the Farruco flamenco lineage. That same year he created his first show, "Raíces Flamencas", debuted in the Royal Festival Hall in London and continued to tour with high acclaim around the world. In 2001 he was named the best artist to have set foot in the Big Apple (NY Times) after his performance of "La Len Varo" at the Flamenco Festival in the United States. Farruquito was soon after voted one of the World's 50 Most Beautiful People by People magazine.

In 2003, the Academy of Music in Spain honored him for his lyrics on Dulce Canela in the María de Niña Pastori album and for his zapateo accompaniment on the homage album to Jeros. In 2010, he premiered "Sonerías" at the Bienal de Flamenco of Seville. Invited by the prestigious fashion label Louis Vuitton, Farruquito later starred in Mirror of Passion.

Farruquito triumphed in the premiere of "Baile Flamenco" (El Mundo) after a sold-out season of this show with costumes designed by Louis Vuitton and Berlutti. In 2013, Farruquito created "Improvisao", a show returning to his roots and demonstrating his artistic evolution in the form. In 2015, Farruquito was invited to dance with the LA Phil, in 4 sold-out gala concerts of an adapted version of Amor Brujo directed by Gustavo Dudamel at the Walt Disney Concert Hall in Los Angeles. Farruquito returned to the United Stated for a coast-to-coast tour in 2016 and was hailed by the New York Times as the greatest Flamenco Dancer of the Century.

FLAMENCOS' upcoming events | FUNDarte in 2019:

 
Flamenco Rave II – Nuevo Flamenco featuring Sergio de Lope, Diego Guerrero, María Terremoto, Miguel Ángel Cortés, Dani Bonilla and Lucía Álvarez "La Piñona", among others. March 9 & 10, 2019
This event is co-presented with Miami Dade County Auditorium (2901 W Flagler St., Miami, FL 33135)
Experience the explosive movement and sound of contemporary flamenco that is currently redefining the genre in this extended performance featuring the most challenging and innovative experiments in freshly updated flamenco expression from the Iberian Peninsula.
FUNDarte is an engine for multicultural arts and culture in the U.S., presenting a yearly season of music, theater, dance, and cultural events that enrich local communities with artistic offerings from around the world, particularly focusing on Latin America, Spain, and the Caribbean, while also nurturing and showcasing Miami-based artists. For the last 15 years, FUNDarte's programs have built cultural bridges across Miami's diverse communities and provided cultural links to the global arts scene, promoting interdisciplinary and international collaborations. FUNDarte engages and empowers artistic communities locally and globally by promoting innovative artistry and international cultural exchange.
The South Miami-Dade Cultural Arts Center (www.smdcac.org) is managed by the Miami-Dade County Department of Cultural Affairs, with funding support from the Office of the Miami-Dade County Mayor and Board of County Commissioners. The Center is dedicated to presenting and supporting arts and culture and providing access to the arts to the entire Miami-Dade County community.
It is the policy of Miami-Dade County to comply with all of the requirements of the Americans with Disabilities Act. The facility is accessible and assistive listening devices are available in the Main Stage Auditorium and the Black Box Theater space. To request materials in accessible format, and/or any accommodation to attend an event at the South Miami-Dade Cultural Arts Center, please contact Stephanie Aponte, 786-573-5314, saponte@miamidade.gov, at least five days in advance to initiate your request. TTY users may also call 711 (Florida Relay Service).