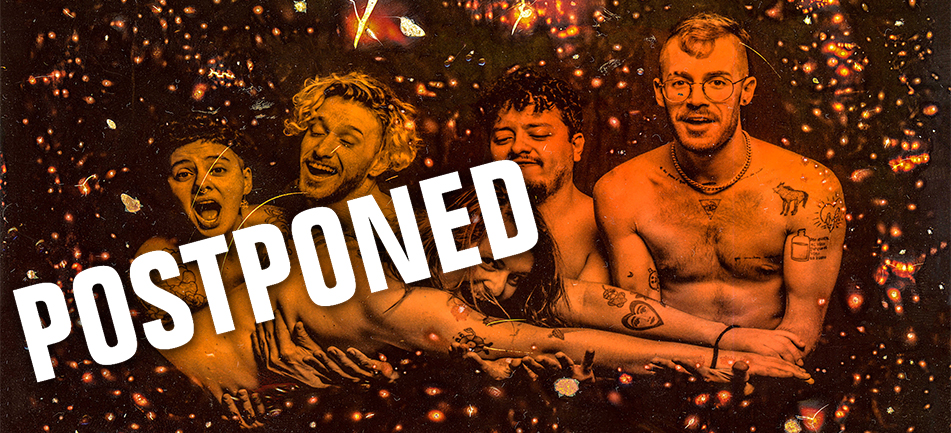 25 Jul

Francisco El Hombre in Concert!
This event has been temporarily postponed. We apologize for this inconvenience. Information about rescheduled dates coming soon
For tickets reimbursement Please call the Miami-Dade County Auditorium Box Office at (305) 547-5414 / www.miamidadecountyauditorium.org.
For more information Please call FUNDarte at 786.348.0789 / www.FUNDarte.us
FUNDarte and The Rhythm Foundation present Francisco El Hombre in Concert on April 23rd at 8:00 p.m. at the North Beach Bandshell, Miami Beach (7275 Collins Avenue, Miami Beach). This event is part of Out in The Tropics 2020, FUNDarte's yearly performing arts series featuring daring and innovative performances that showcase artists and projects addressing Gender Politics, Sexuality, and LGBTQ identity.
Out in the Tropics will present five distinctive national and international artists in this edition, including the Miami concert debut of Brazilian-based Francisco El Hombre, preceded by local singer-Songwriter Jay Thomas on April 23rd at 8:00p.m. at the North Beach Bandshell, Miami Beach; a reading from the book "Mi pareja calva y yo vamos a tener un hijo" by Legna Rodríguez; and a dance performance of "Reprise" by Pioneer Winter Collective on May 1st  & 2nd at 8:00 p.m. at Miami Dade County Auditorium's On.Stage Black.Box; and the provocative "Extrema", by Marco Flores Dance Company, June 6th at 8:00 p.m. at the The Colony Theater.
Francisco El Hombre in Concert!
April 23rd at 8.00p.m. Opening Night of Out in the Tropics 2020 at North Beach Bandshell, Miami Beach.
Don't miss this electrifying performance by one of Brazil's most powerful new artists. Francisco El Hombre is a quintet from Sao Paulo formed by two Mexican brothers and three Brazilians. They are spark and explosion, glitter, and indie rock infused with cumbia and maracatú. Rolling Stone Brazil called them a mix between Manu Chao and Naçao Zumbi, a modern incarnation of tropicalia.
The band takes its name from the legendary Colombian folkloric traveling minstrel. Very fitting for a group that satisfies their musical wanderlust with near-constant tours across Latin America. When they were nominated for a Latin Grammy (Best Portuguese Language song) in 2017, they watched the ceremony on a TV in a boteco (small bar) in Northeastern Brazil. Through their music, videos and live shows, the group addresses pan-Latin culture, LGBTQ rights, feminism, and social and political movements in Brazil. "We are the borders we have crossed," they claim.
Composed of both Mexican and Brazilian musicians, the group "Francisco, El Hombre" has recorded a song that has become the anthem of the Feminist movement in Brazil with the release of their video "Triste, louca ou má." Their lyrics speak to the current social and political moment in Brazil, and take inspiration from their travels touring in Latin America. More information: https://www.franciscoelhombre.org
Francisco El Hombre pours gasoline on monotony with the new album "Rasgacabeza" ~ Pedro Antunes/ Rolling Stone Brazil
Opening set by Miami-based troubadour Jay Thomas. "The beat drops, the strings swell, the voice swoons over guitar tunes." More information: https://www.heyjaythomas.com/
What:             Francisco El Hombre in concert! Preceded by Miami troubadour Jay Thomas
When:            April 23rd at 8:00 p.m.
Where:          North Beach Bandshell, Miami Beach.
Cost:              Event is free with suggested donation on entry
Tickets:         Free with RSVP: Rhythm Foundation
More info:     www.northbeachbandshell.com | (305) 672-5202
www.fundarte.us | (786) 348-0789
This first US tour of Francisco, El Hombre is supported in part by Southern Exposure: Performing Arts of Latin America, through the Mid Atlantic Arts Foundation.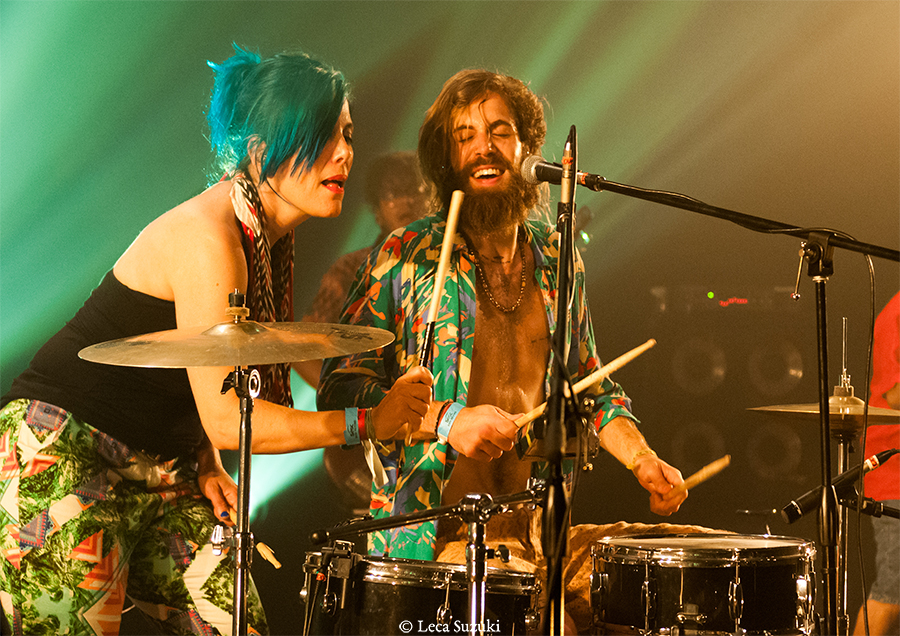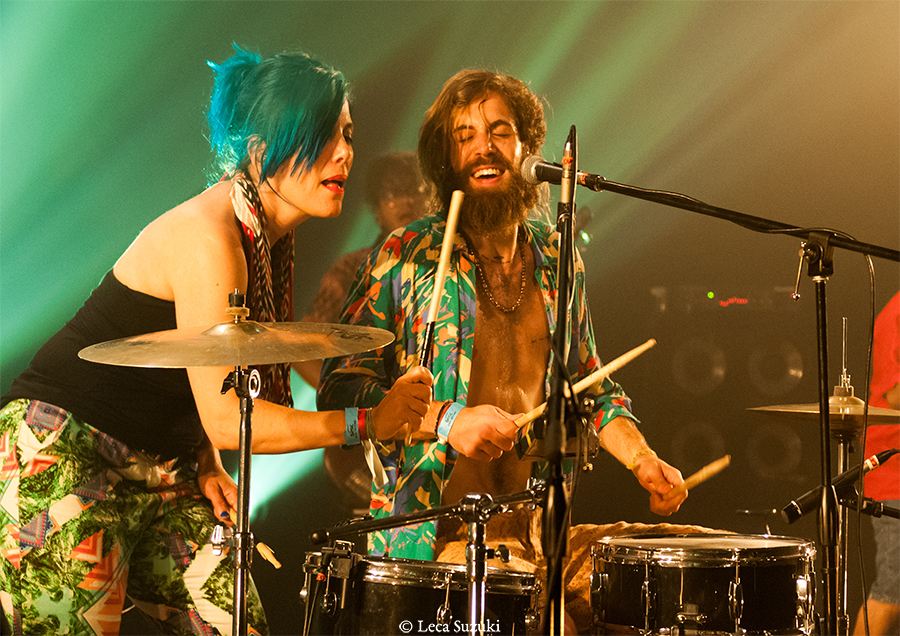 Francisco El Hombre on stage at SESC Bom Retiro, Sao Paolo, 2017. Photographer Leca Suzuki
FUNDarte is a multidisciplinary non-profit organization dedicated to producing, presenting, and promoting music, theater, dance, film, and visual arts that speak to Miami's diverse cultures with an emphasis on Hispanic/Latino arts and culture. FUNDarte particularly works to nurture emerging artists and those with little or no exposure to South Florida audiences; facilitate intercultural and international exchanges; and provide local audiences and artists with educational opportunities that expand their creative, critical, and social perspectives. More information at: http://fundarte.us/
The Rhythm Foundation, is an award-winning non-profit cultural music presenter.  Founded in 1988 in Miami Beach with the goal of increasing multicultural awareness through the presentation of live music, the Rhythm Foundation produces concerts by established and innovative artists from around the world. Special focus is given to those cultures of greatest relevance to South Florida's diverse audiences. Since 2015, the Rhythm Foundation has managed the historic North Beach Bandshell for the City of Miami Beach. More information at: http://www.rhythmfoundation.com/
Project and organizational support for FUNDarte's Out In The Tropics 2020 comes in part from: Miami Dade County Auditorium; Miami-Dade County Department of Cultural Affairs and the Mayor and Board of County Commissioners; the National Endowment for the Arts; the City of Miami Beach Cultural Affairs Program, Cultural Arts Council, and the Miami Beach Mayor and City Commissioners; State of Florida Department of State; Division of Cultural Affairs and the Florida Arts Council; El Nuevo Herald; Pamela Restaurant, and The Broadmoor Hotel.