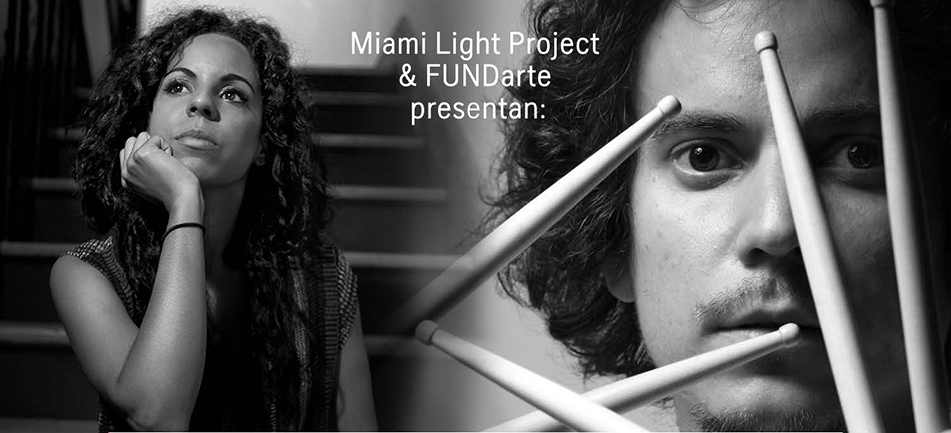 13 Aug

Global Cuba Fest 2014

Direct from Havana, Cuba, and for one night only, Interactivo will perform, along the most outstanding and talented Cuban musicians, singers and songwriters of contemporary music scene of today, including the members of Habana Abierta, among others,  on Saturday, March 8, 2014 at 9:00 p.m. at The Miami-Dade County Auditorium (2901 W Flagler St., Miami, FL 33135)

For the first time in Wynwood, Miami Light Project and FUNDarte are proud to present the 7th Annual Global Cuba Fest at The Light Box at Goldman Warehouse, featuring two of contemporary Cuban music's most energizing performers, Danay Suarez and Dafnis Prieto, February 7-8, 2014

This weekend of diverse Cuban music celebrates the roots of Cuban music and the genre's funkiest innovations exploring jazz, son montuno, bolero, trova, timba and Afro-Cuban rhythms. Global Cuba Fest kicks off on Friday, February 7, with singer/song writer and rapper Danay Suarez and concludes on Saturday, February 8, with a spectacular performance by Jazz percussionist, Dafnis Prieto.

Rounding out the weekend is a special multimedia interactive exhibition, Far Away, by composer Sage Lewis. Far Away is a video installation about the relationship between the US and Cuba told from the perspective of the youngest generations from both nations. Two virtual children's choirs, one from Los Angeles and the other from Havana, sing together from across the ocean. The work was designed by artist Sage Lewis who interviewed the National Children's Chorus (Los Angeles) and Coro Diminuto (Havana) about their thoughts on nationality and friendship. The children's answers became the libretto that Lewis used to compose a ten-minute a cappella choral work.   In the gallery, their images are life-size projections onto hanging scrims that face each other.   Only being able to encounter each other through technology and music, the children transcend the political, geographic, and communication barriers that have divided their cultures for over 50 years.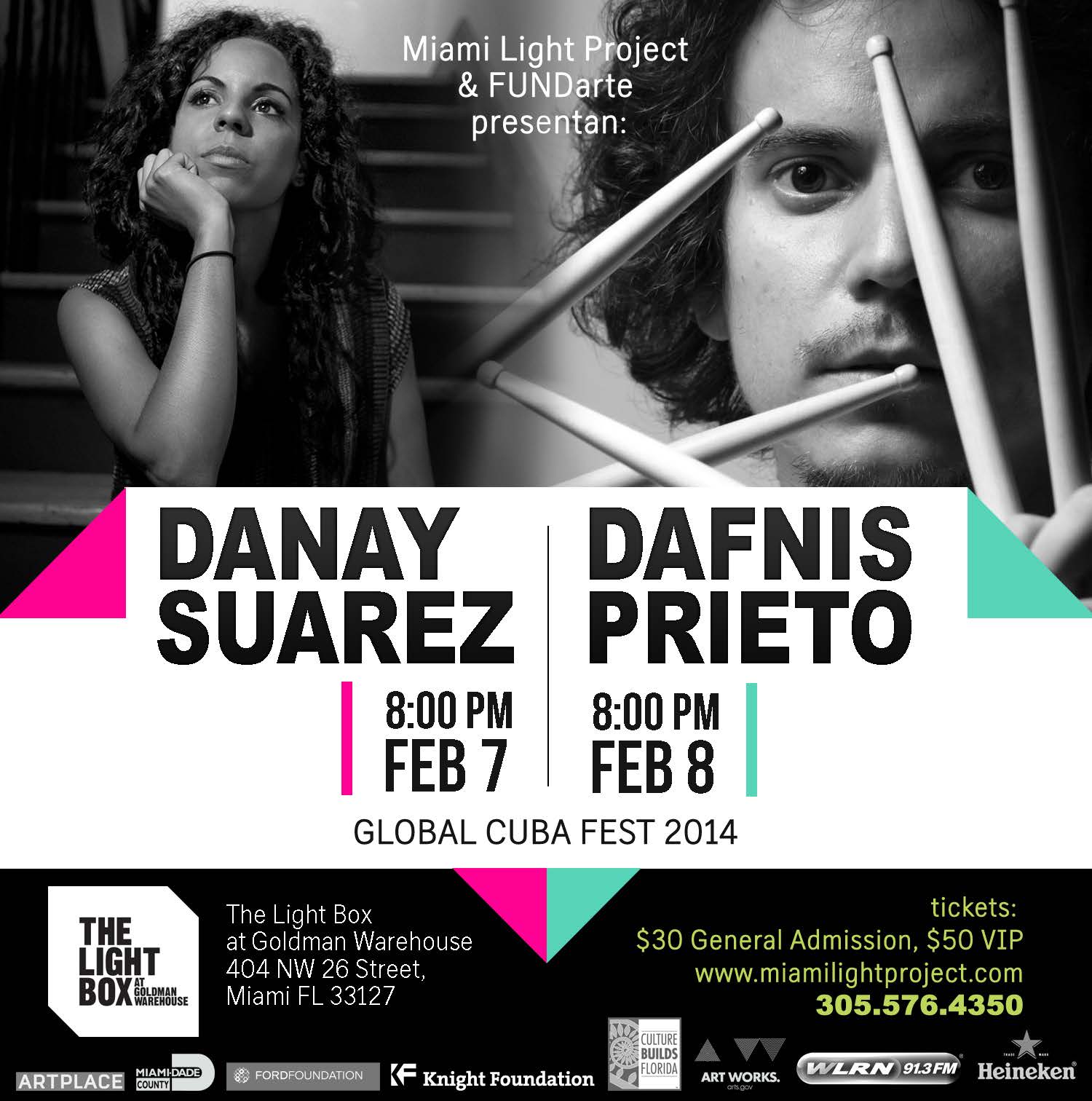 ABOUT INTERACTIVO
Interactivo is a music collective begun by Roberto Carcasses in Havana, Cuba around a core group of five musicians : Roberto Carcasses, Yusa, Francis de Rio, William Vicanco and Telmary Diaz. Credited as being the « director » of the group rather than the leader, Roberto Carcasses prides himself on Interactivo's free-form, experimental, and collaborative nature. Over the years, new members has joined the band, including Carlos Rios, Julio Padron, Juan Carlos Marin, Brenda Navarrete, among others. The frequent line-up changes and comings and goings of its members has made Interactivo utterly indescribable and unable to be pinned under one musical genre. Traditional Afro-Cuban beats mingle with jazz, soul, rap, and funk music, which highlights the individual musicians strengths as well as the groups success at collaboration.
About the Artistic Director:
Also known as Robertico, Roberto Carcassés graduated in percussion from the National School of Arts in Havana in 1991. He toured as a pianist with the Grupo de Santiago Feliú in Argentina, Germany, and Spain between 1992 and 1995. He took part in a tour in Spain and the US with the group Columna B, in 1998–1999. During this period, he taught in the Jazz Workshop of Stanford University. Carcassés has been invited to perform at many international jazz festivals, including the Barcelona Jazz Festival (1997), the Havana Festival (1995, 1996, 1997) and the Utah Jazz Festival (1998). In 1997, Roberto Carcassés composed the soundtrack for the film Violetas (México), as well as some songs for the films Cuarteto De La Habana (Spain) and New Rose Hotel (US).
ABOUT DANAY SUAREZ
Danay Suárez, self-taught Cuban singer of jazz and hip hop, began her music career through the Cuban rap movement. She could rap "with perfect flow and compelling, conscious lyrics" and she could also sing jazz, soul, reggae, blues, and more, with the same ease. By fusing elements of hip hop with jazz and traditional Cuban music, Danay has been celebrated around the world as an impeccable vocalist and poignant storyteller.
From 2008 until 2010 she was the lead singer of Cuban fusion group X Alfonso, and performed on stages in Panama, Mexico, Germany and Spain, and was featured in a special concert in honor of London's Royal Ballet, London, at the British Embassy in Cuba. Her collaborations as a Havana Cultura solo artist tours to Europe introduced her to renowned British DJ Gilles Peterson, who, along with Cuban jazz pianist Roberto Fonseca, produced her debut CD Danay Suárez, Havana Cultura Sessions, her first foray into the world of jazz, and which gives a new twist to her career by fusing elements of hip hop with jazz and traditional Cuban music. Her follow up CD, CD Polvo de la humedad, is living tribute to the underground musical culture in Cuba, which passes new music by hand to the audiences at live concerts. In 2012, she accompanied British musician, DJ Mala, on a European tour to promote the CD Mala in Cuba and is currently recording her new album Palabras Manuales.
ABOUT DAFNIS PRIETO
2011 MacArthur "Genius" Dafnis Prieto's arrival in the U.S. from Cuba has been compared to that of an asteroid hitting New York. A Grammy and Latin Grammy nominee, Dafnis Prieto is easily the most impressive young drummer to come on the jazz scene during the past decade. Possessing awesome virtuosity and astonishing versatility, his compositions are elaborate compositions melding Afro-Cuban rhythms and modern jazz harmonies into music that is ecstatic and intelligent.
A resident of New York since 1999, he has already worked in bands led by Henry Threadgill, Steve Coleman, Eddie Palmieri, Chico and Arturo O'Farrill, Dave Samuels & The Caribbean Jazz Project, Jane Bunnett, D.D. Jackson, Edward Simon, Michel Camilo, Chucho Valdez, Claudia Acuña, Roy Hargrove, Don Byron and Andrew Hill, among others. He has performed at many national and international music festivals as a sideman and as bandleader including various of his own projects and music. Since 2005, he has been a member of the NYU Music Faculty.
Dafnis Prieto is the founder of the independent record company Dafnison Music. As a composer, he has created music for dance, film, chamber ensembles, and most notably for his own bands, ranging from duets to his "Small Big Band" and including the distinctively different groups featured by five acclaimed recordings as a leader: About The Monks, Absolute Quintet, Taking The Soul For a Walk, Si o Si Quartet- Live at Jazz Standard, and Dafnis Prieto Proverb Trio. He has received new works commissions, grants, and fellowships from Chamber Music America, Jazz at Lincoln Center, East Carolina University, and Meet the Composer.
Miami Light Project and FUNDarte present
Global Cuba Fest with
Danay Suarez in Concert – February 7, 2014 8:00pm
Dafnis Prieto in Concert – February 8, 2014 8:00pm
Far Away Multimedia Exhibition – opens Friday, February 7, 6:00pm, open daily through GCF
The Light Box at Goldman Warehouse, 404 NW 26 Street, Miami, FL 33127
For Tickets:
February 7, 2014 with Danay Suarez, $30 General Admission, $50 VIP (includes VIP seating and drink ticket)
February 8, 2014 with Dafnis Prieto, $30 General Admission, $50 VIP (includes VIP seating and drink ticket)
Weekend passes are available for $50 and include one general admission ticket per night, per pass.
Tickets available for purchase on www.miamilightporject.com or by phone: 866.811.4111
Group rates available for groups of 10 or more. For group tickets, please call 305.576.4350.
FUNDarte  is a multidisciplinary non-profit organization dedicated to producing, presenting, and promoting music, theater, dance, film, and visual arts that speak to Miami's diverse cultures with an emphasis on Hispanic/Latino arts and culture. FUNDarte particularly works to nurture emerging artists and those with little or no exposure to South Florida audiences; facilitate intercultural and international exchanges; and provide local audiences and artists with educational opportunities that expand their creative, critical, and social perspectives.
Founded in 1988, The Rhythm Foundation, has presented concerts, festivals and events featuring over 800 established and innovative artists from around the world. Special focus is given to those cultures connecting to South Florida audiences. In 2015 The Rhythm Foundation began year-round management of the North Beach Bandshell amphitheater for the City of Miami Beach. www.rhythmfoundation.com
Founded in 1989, Miami Light Project is a not-for-profit cultural organization which presents live performances by innovative dance, music and theater artists from around the world; supports the development of new work by South Florida-based artists; offers educational programs for students of every age; and cultivates the development of new audiences reflecting the diverse cultural and economic make-up of South Florida. Miami Light Project is a cultural forum to explore some of the issues that define contemporary society. www.miamilightproject.com
Miami Light Project receives operating support and funding for our 2013-14 Contemporary Performance Series from The Ford Foundation; the John S. and James L. Knight Foundation's Knight Arts Challenge;  the Miami-Dade County Department of Cultural Affairs and the Cultural Affairs Council, the Miami-Dade County Mayor and Board of County Commissioners; Art Place America, which is a collaboration of twelve of the nation's leading foundations, eight federal agencies including National Endowment for the Arts, and six financial institutions to accelerate creative placemaking across the US; the State of Florida, Department of State, Division of Cultural Affairs and the Florida Council on Arts and Culture; the National Endowment for the Arts; Miami Salon Group; and Citizens Interested in Art.