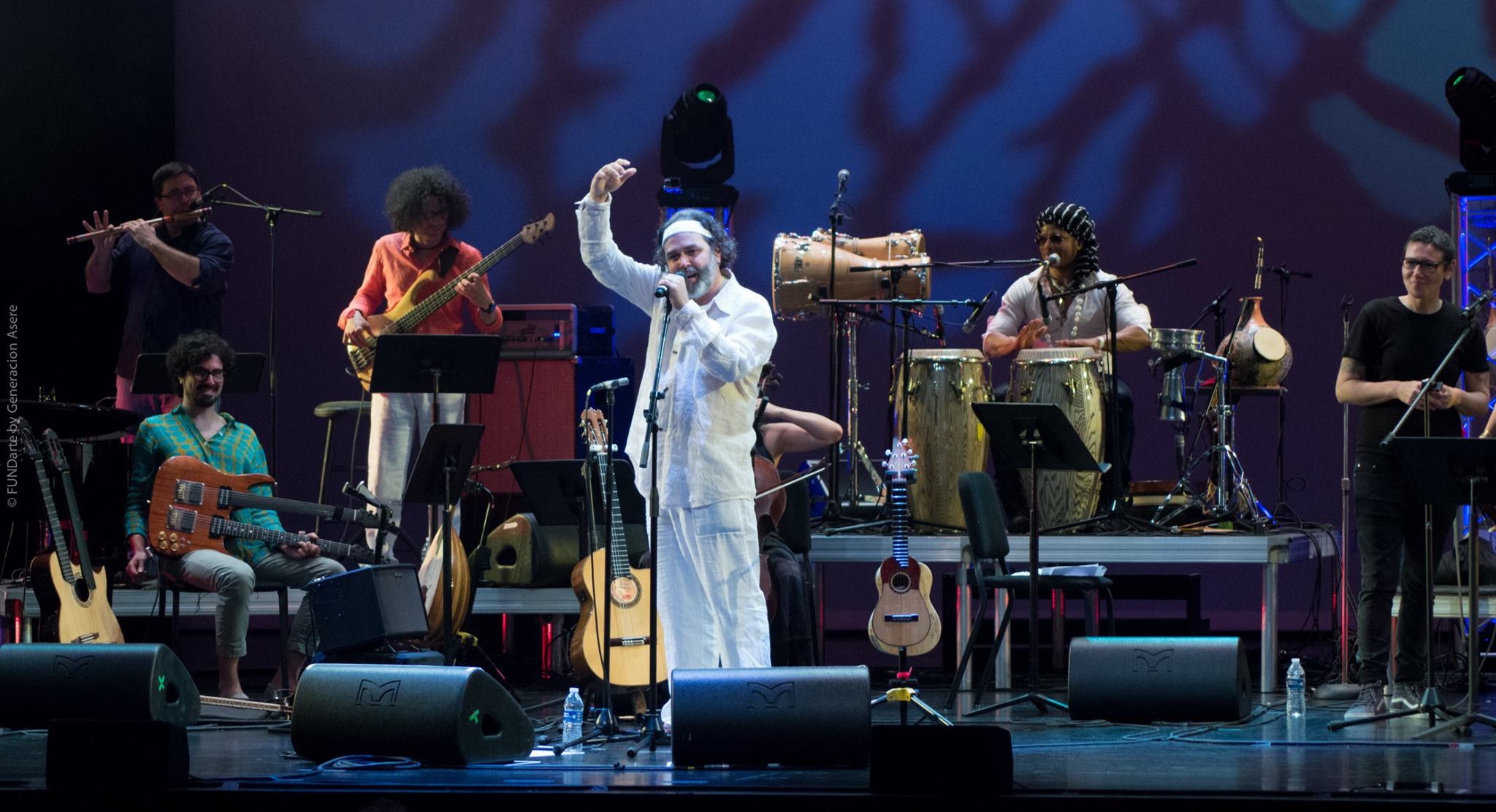 01 Mar

Global Cuba Fest 2016

FUNDarte and Miami Light Project, in collaboration with the Miami-Dade County Auditorium, present Global Cuba Fest 2016, the ninth edition of the much awaited festival that this year brings to the stage some of the most recognized musicians of the Cuban Diaspora in Spain. Join the celebration this coming Saturday, March 12th at 8:00 p.m., at the Miami-Dade County Auditorium (2901 W Flagler St., Miami, FL 33135).

As is customary, GCF celebrates the eclectic and vanguard of contemporary Cuban music, with an outstanding program that brings together some of the most recognized musicians from Cuba and Spain. The program includes sets by Iván "Melon" Lewis, one of the most recognized jazz pianists of his generation; by Yadam, the singer songwriter who in the last few years has escalated from a young promising artists to an established voice in the music scene; and by Pavel Urkiza y La Ruta de las Almas Band, a musical journey without precedent directed by a Cuban artists who fuses traditional Sephardic sounds with Afro-Latin music.

Global Cuba Fest 2016 Opening night!

An ongoing evening of music to celebrate the Cuban Diaspora in Spain.

Saturday, March 12th – 8:00 p.m. to 11:00 p.m. (Doors open at 7:00 p.m.)
Where: Miami Dade County Auditorium (2901 W Flagler St., Miami, FL 33135)
Price: $50 VIP (includes preferred seats and a DVD/CD of La Ruta de las Almas); $30, General Admission | $25 Students and Seniors | $20 for groups of 10 or more (Limited availability).
Tickets: on sale at Ticketmaster at www.ticketmaster.com; by phone (800) 745-3000 and at the Miami Dade County Auditorium Box Office, Monday to Friday, 9:00 a.m. – 4:00 p.m.

Program for Global Cuba Fest 2016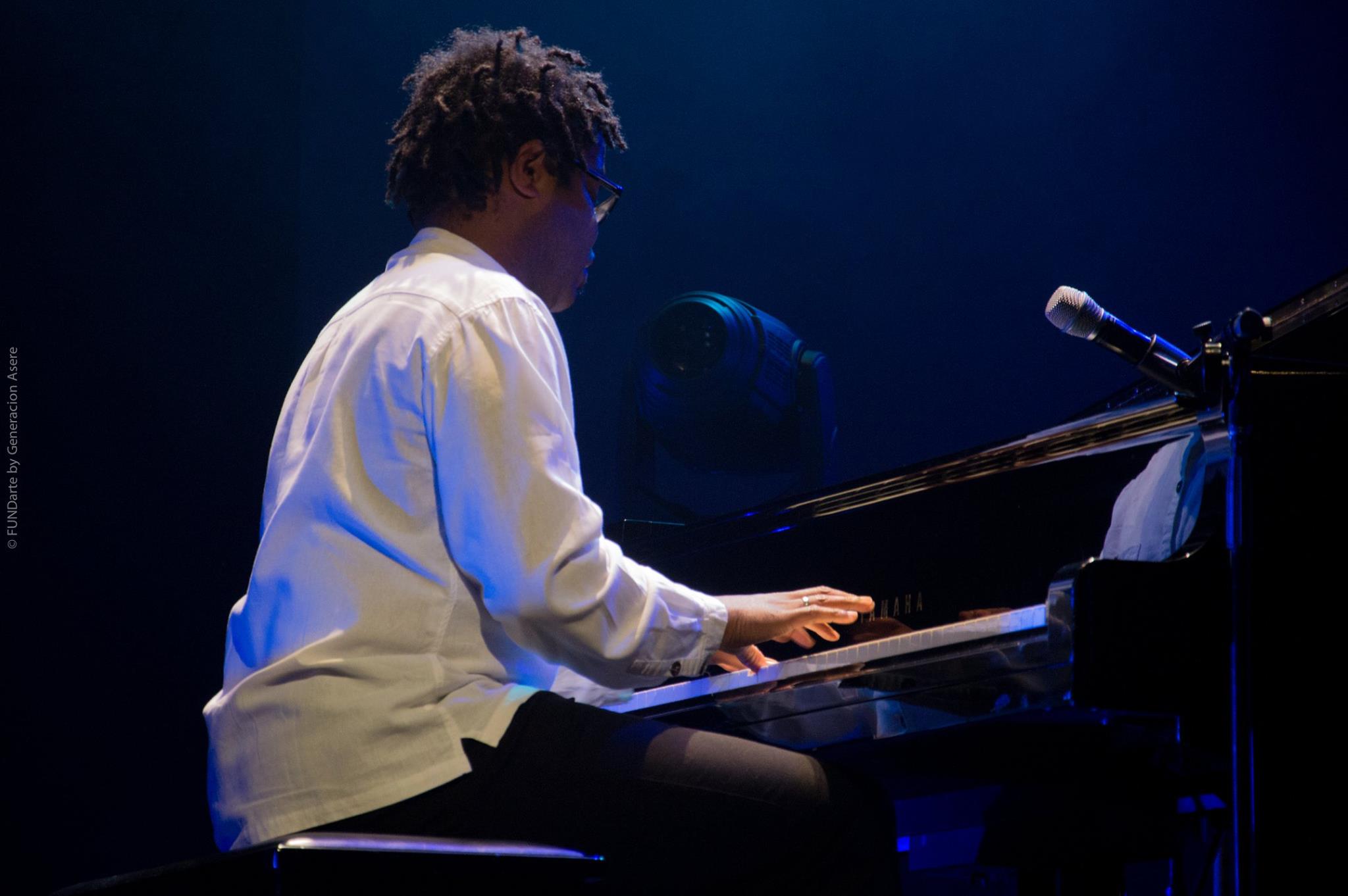 Iván "Melon" Lewis on stage at Global Cuba Fest 2016. Saturday March 12th at Miami Dade County Auditorium. Photograph by Generacion Asere
Iván "Melon" Lewis (Spain/Cuba)
His virtuosity as a jazz composer and pianist has garnered two nominations, Best New Artist and Best Jazz Album, at the 2015 Latin Grammy. An ongoing collaborator with Concha Buika, Iván "Melon" Lewis will open the evening's program and share his talents on piano with the Miami audience.
Website: http://www.ivanmelonlewis.com/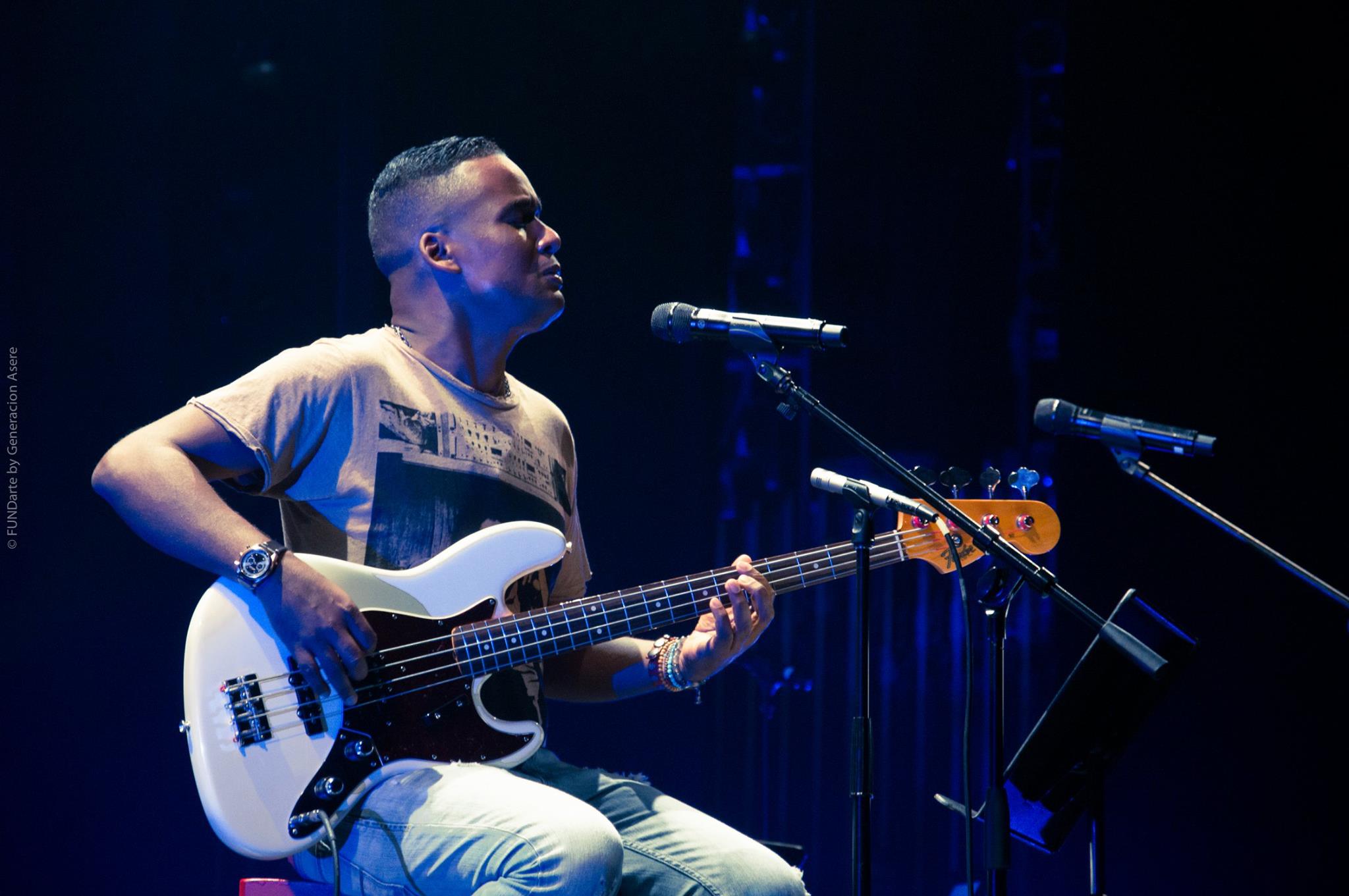 Yadam on stage at Global Cuba Fest 2016. Saturday March 12th at Miami Dade County Auditorium. Photograph by Generacion Asere
Yadam (Spain/Cuba)
Before beginning his solo career, Cuban singer songwriter, Yadam was already a prestigious composer who collaborated with artists like Concha Buika and Pastora Soler. His solo album Confesión, put him on the musical radar as one of the most promising young artists in Cuba and Spain. He has been an opening act for Van Morrison and Carlos Santana. Miami's audience will finally be able to enjoy his singular style that mixes jazz with pop rhythms.
Vídeo "Buscándote" : https://youtu.be/irO8iVTFymg
Pavel Urkiza and La Ruta De Las Almas Band! (Spain/Cuba)
With Special Guest Artists: Eliseo Parra, África Gallego and Javier Ruibal (Spain); and Tania Vinokur (Israel)
Pavel Urkiza is a composer, guitarist and singer of Cuban origin who is considered a maestro of Afro-Cuban music. With his latest project, "La Ruta de las Almas", his sensibility for fusing world music styles reaches new heights. Mixing Sephardic, Spanish and Latin American sounds, the effect is lyrical and transports us on a voyage of sensations. He will share a stage with Israeli and Latin American musicians, as well as recognized Spanish artists: Eliseo Parra, África Gallego y Javier Ruibal. La Ruta de las Almas is the tangible acoustic manifestation of a documentary project filmed by Urkiza that will be presented on the 11th of March at CCE Miami.
Website: https://www.urkizamusic.com/quienes-somos2
Artists are available for interviews. Press requests and high resolution images: Esther de la Rosa | esther@fundarte.us | +1 (305) 984-6650 | www.fundarte.us
For other Global Cuba Fest events, please visit miamilightproject.com.
Dayme Arocena in Concert, March 17 & 19 at the Light Box.
FUNDarte (www.fundarte.us) is a multidisciplinary non-profit organization dedicated to producing, presenting, and promoting music, theater, dance, film and visual arts that speak to Miami's diverse cultures, with a special emphasis on artists from Latin America, the Caribbean and Spain. FUNDarte works to nurture and elevate emerging artists and those who are not well known by South Florida audiences; facilitate intercultural exchanges on an international level; and promote educational opportunities for local audiences and artists in order to broaden their creative, critical and social perspectives. Visit us online at www.fundarte.us for more information about our programs and events.
Miami Light Project is a partner of The National Performance Network (NPN). This Project is made possible in part by the NPN Performing Americas Program (PAP) Curatorial Team. The program supports international tours and exchange opportunities in collaboration with the Network of Cultural Promoters of Latin America and the Caribbean (La RED). Principal support for NPD comes from the Doris Duke Charitable Foundation, Ford Foundation, National Endowment for the Arts, MetLife Foundation and Nathan Cummings Foundation.
Miami-Dade County Auditorium opened its doors in 1951. It has a splendid history as one of South Florida's premiere performing arts center. Over the years it has hosted countless numbers of operas, symphonies, theatre presentations, ballets, concerts, lectures, presidential candidates, graduations, naturalization services and a host of other programs of great community interest. This popular multipurpose theatre features Art Deco Revival décor. Recently renovated, this state of the art facility has for decades served as the center for showcasing the diversity of our cultural life and celebrating the Hispanic arts community. The operation of Miami-Dade County Auditorium was transferred to the Department of Cultural Affairs in January 2012; the Department has a track record and reputation for innovation and artistic excellence. The Auditorium is managed by the Miami-Dade County Department of Cultural Affairs (www.miamidadearts.org), with funding support from the office of the Miami-Dade County Mayor and Board of County Commissioners.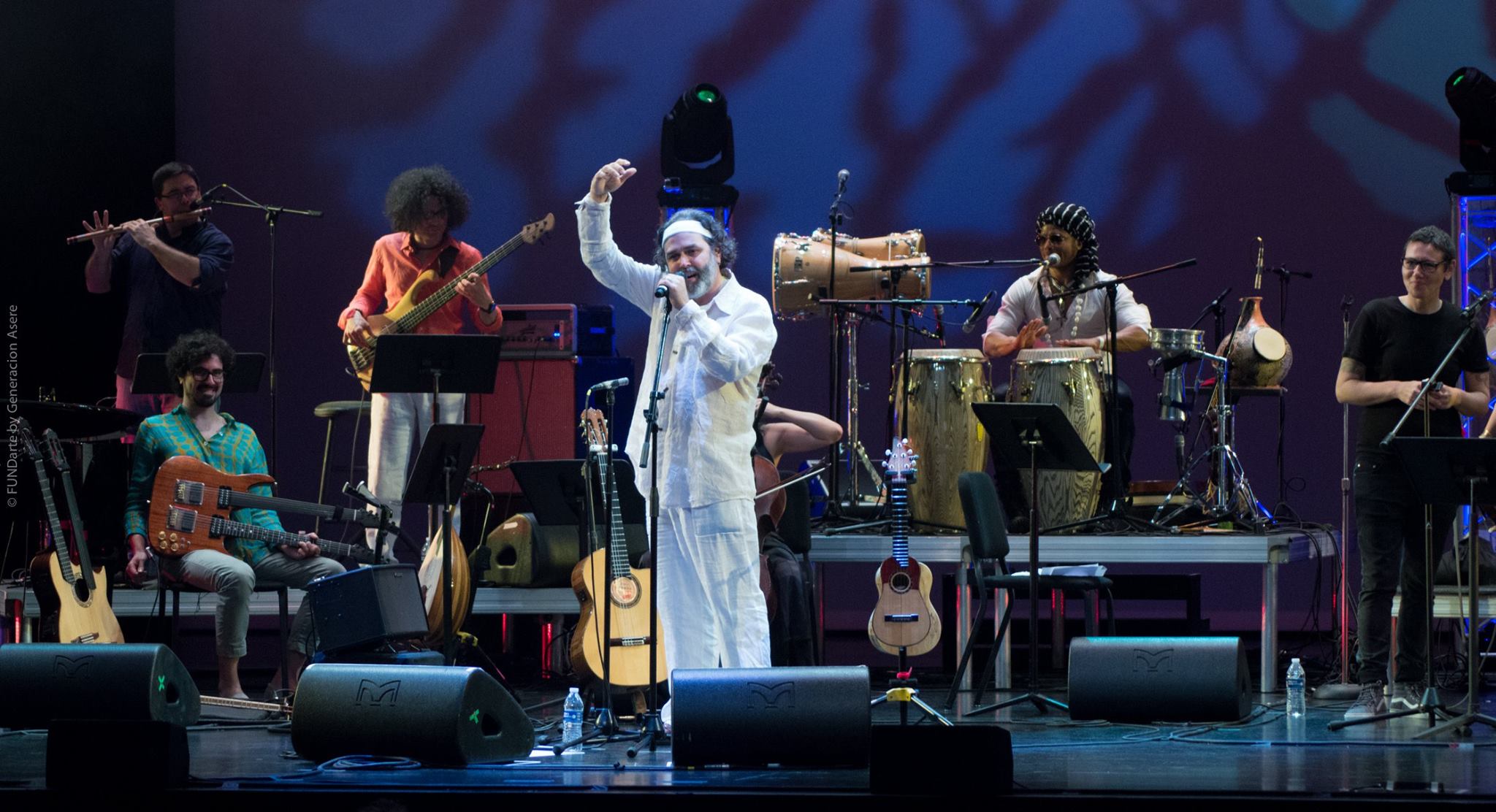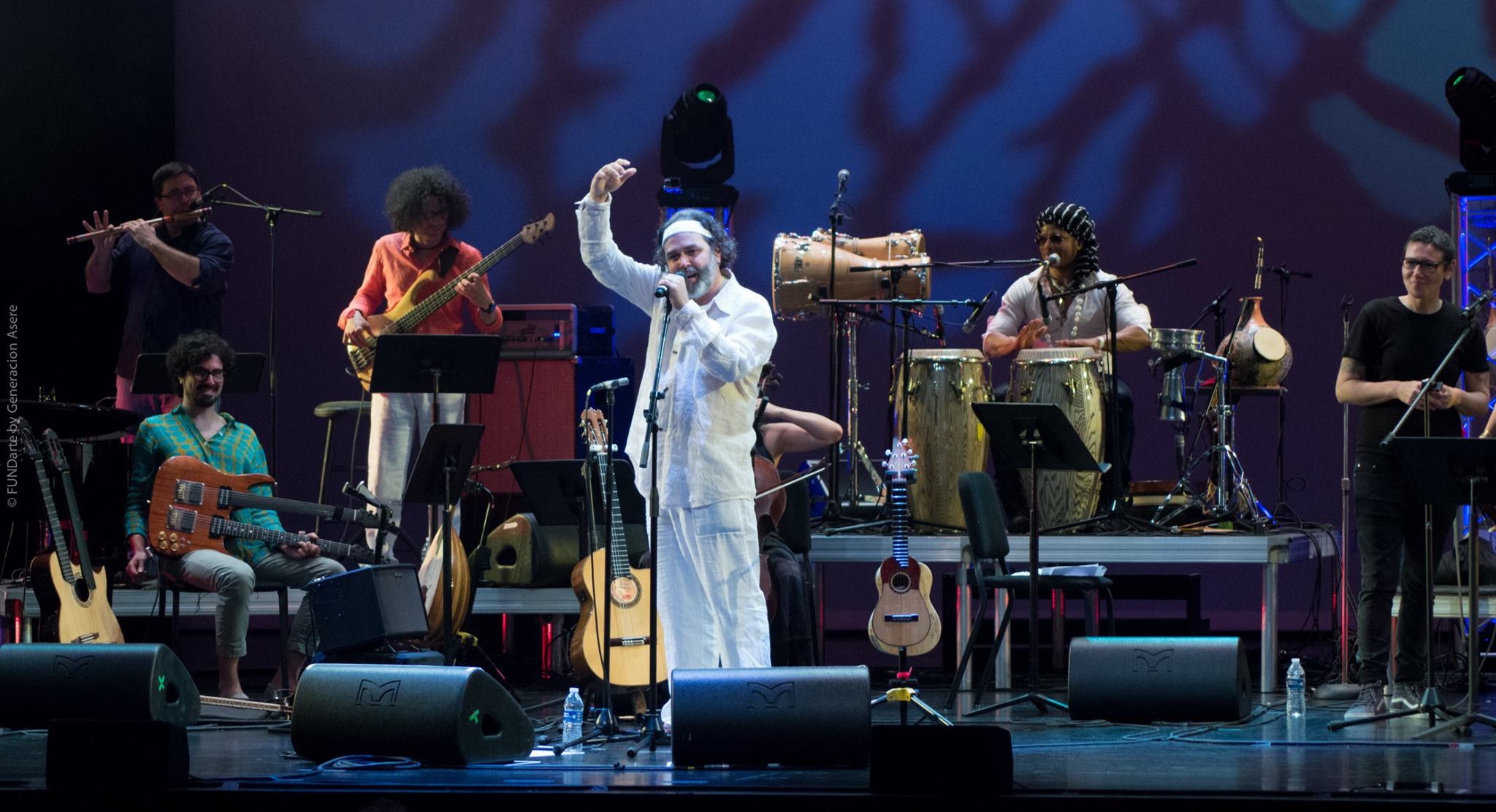 Pavel Urkiza on stage at Global Cuba Fest 2016. Saturday March 12th at Miami Dade County Auditorium. Photograph by Generacion Asere
The concerts of Global Cuba Fest 2016 are sponsored by the Miami Dade County Auditorium, Miami-Dade County Department of Cultural Affairs, the Cultural Affairs Council, the Mayor and Miami-Dade County Board of County Commissioners; State of Florida, Department of State, Division of Cultural Affairs and the Florida Council on Arts and Culture, with the support of Miami Light Project, Xael Charters, The Deauville Resort Hotel, WDNA, WLRN, The Miami Herald, El Nuevo Herald, Miami Art Guide, Glassworks Multimedia, Mira TV, Generacion Asere, Romaldesign, FIU's Cuban Research Institute, Centro Cultural de España en Miami and Acción Cultural Española (AC/E).
Mira TV is the official TV media sponsor of the Global Cuba Fest Opening Night event.