22 Jan

GLOBAL CUBA FEST 2021
FUNDarte and Miami Light Project present
Global Cuba Fest 2021
Shaping the Future of Cuban Music!
Alain Pérez / Julio Montalvo & The Cuban Collective and Dafnis Prieto Sextet in concert!
Saturday, March 6th at 7:00 p.m. at North Beach Bandshell, Miami Beach
FUNDarte and Miami Light Project present Global Cuba Fest 2021 featuring Dafnis Prieto Sextet and Alain Pérez / Julio Montalvo & The Cuban Collective in Concert, on Saturday, March 6th at 7:00 p.m. at North Beach Bandshell, Miami Beach. (7275 Collins Ave, Miami Beach, FL 33141).
Every year, FUNDarte and Miami Light Project, come together to present Global Cuba Fest, a celebration of the culture and rhythms of Cuba, with concerts by an exciting array of artists from Cuba and the Cuban Diaspora. This year's lineup includes a double bill concert featuring the Dafnis Prieto Sextet and Alain Pérez / Julio Montalvo & The Cuban Collective.
This event will follow all public health and hygiene guidelines, including safely distanced limited seating. More information: NorthBeachBandshell.com.
Streaming Live on Mandolin.com

Dafnis Prieto Sextet in Concert
Global Cuba Fest is thrilled to present the magic of Dafnis Prieto and his sextet, performing live songs from his newest album, TRANSPARENCY.
As the follow-up to his GRAMMY-winning big band album, BACK TO THE SUNSET, which DownBeat called "one of the best recordings of the year, "Cuban-born drummer, composer, educator, and 2011 MacArthur Genius Fellow Dafnis Prieto returns with his latest project.
TRANSPARENCY, from Dafnis Prieto Sextet, was released last October 2020 on Prieto's independent music label, Dafnison Music. Prieto's fearless Sextet features a top-shelf lineup.
"Over the past two decades, Dafnis Prieto has established himselfnot only as a visionary drummer but also—and perhaps more importantly—as adynamic composer and bandleader."
Dan Bilawsky – Jazz Times"Prieto is instep with other jazz modernists who love looping lines and complex rhythms. His Cuban upbringing pointed him toward those before he ever got to the states."
David Bianculli – NPR
Alain Pérez / Julio Montalvo & The Cuban Collective in Concert
The trombonist, percussionist and singer Julio Montalvo and bassist and singer Alain Pérez, join forces on an interesting project, a world-class ensemble which will bring together some of the top musicians from Cuba, Miami and Cuban diaspora, including Kemuel Roig (piano), Reinier Guerra (drums), Alfredo Chacón (vibraphone and percussion), Luis Beltrán (tenor sax & soprano), among others…
We invite you to come out and enjoy Jazz, Latin, fusion and a musical journey seasoned with Cuban flavor and original songs written by Pérez and Montalvo, which will delight an audience hungry to experience, live music shows in Miami Beach again.
"Julio Montalvo is one of the great trombonist of Cuba, his album Mother earth is dedicated to the great Cuban percussionist Angá. It is a combination of Afro-Cuban rhythms mixed with new trends of modern jazz, offering a warm fusion of Latin Jazz."
CD Baby
"Alain Pérez is a prodigy from Trinidad that's making popular Cuban music for the 21st century. Nurtured by some of the greatest names in the world of flamenco, jazz and timba, he declares that his musical search is about safe guarding the past for a more fruitful future."
Havana Cultura
To learn more about other events and activities of the Global Cuba Fest 2021, scheduled during the month of March, please visit: www.miamilightproject.com or www.fundarte.us
Global Cuba Fest showcases a fresh and varied assortment of artists thatraise local and global awareness of the diversity and scope of work produced on and off the island, featuring hybrid outgrowths of Cuban creative expression that exists in Cuba and around the world, performed by artists that maintain a solid Cuban identity while responding to contemporary global influences.
What: Dafnis Prieto Sextet / Alain Pérez, Julio Montalvo & The Cuban Collective in concert!
When: Saturday, March 6 at 8:00 p.m. Doors Open at 7:00 p.m.
Where: North Beach Bandshell, (7275 Collins Ave Miami Beach, FL33141)
Cost: $40 General Admission | $50 Day of the show
Tickets: www.northbeachbandshell.com | 786.453.2897 – 305.672.5202
+Info: www.FUNDarte.us | www.miamilightproject.com | www.northbeachbandshell.com
Visiting artists subject to change due to unanticipated travel restrictions related to COVID-19 pandemic.
About the Artists: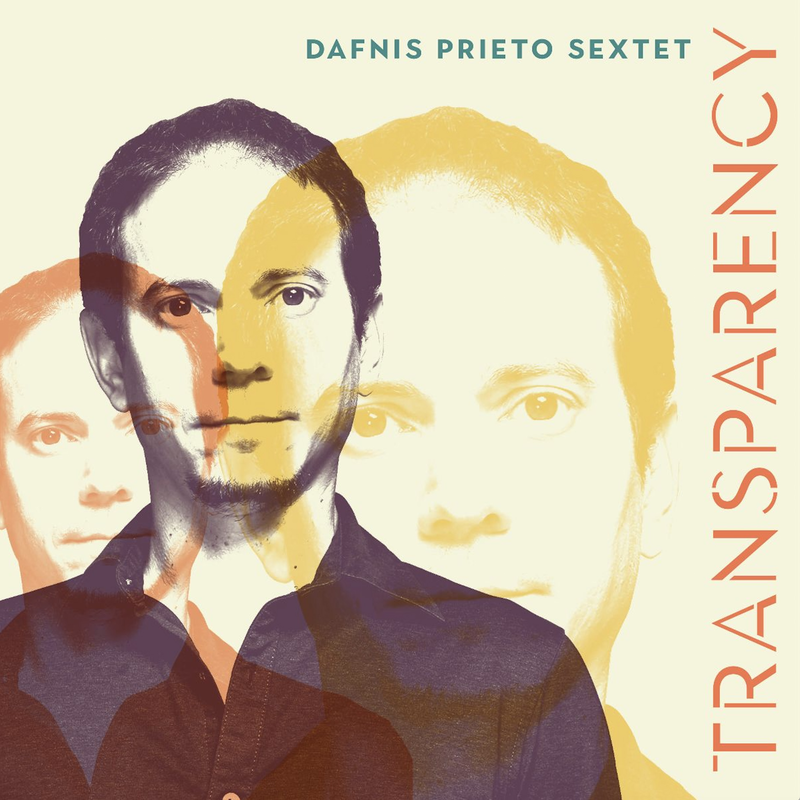 Dafnis Prieto. Since arriving in the U.S. from Cuba in 1999, Prieto has honed his forward-looking musical vision across a range of styles and formats. In the process, he has become equally known for his composing and arranging talents and his electrifying drumming, comfortable exploring a wide spectrum of musical vocabularies.
Transparency is Prieto's eighth album as a leader, and his latest release on his Dafnison Music label, which he founded in 2008. Dafnison Music serves as an entrepreneurial platform for Prieto to release his musical projects, as well as his books on drumming and rhythm.
More information: https://dafnisonmusic.com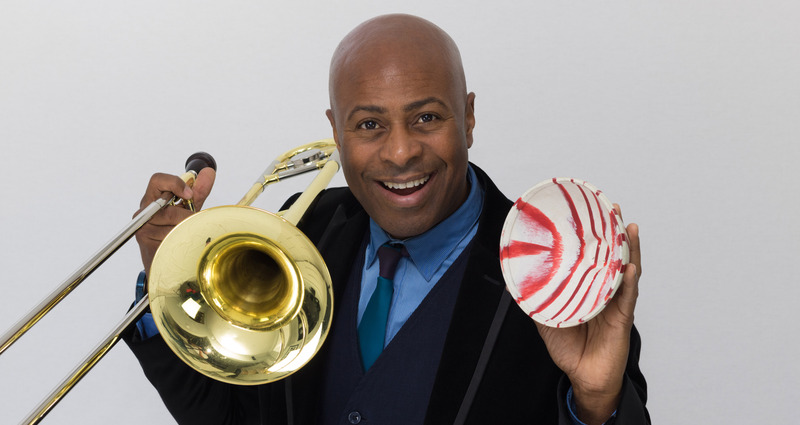 Julio Montalvo is one of the leading trombonists from the island of Cuba. Songwriter, producer, arranger and session musician, he also appears as a solo artist, directing his own project since 1998, in which he blends Afro-Cuban rhythms with elements of modern Jazz to achieve an ingenious style – New Latin Jazz.
Julio has participated in various Jazz Festivals, with his own projects and as a sideman, in the San Javier Jazz Festival, Istanbul Jazz Festival, Jazz in Marciac France, Granada Jazz Festival, Valencia Jazz Festival, Lugo Jazz Festival and Universijazz, Ciudad Real, Art Basel Party Miami Desing District 2017 & 2018 with Julio Montalvo Orchestra. He has shared the stage with musicians from the international jazz circuit such as: Pat Metheny/Perico Sambeat Sedajazz BB, Team Cuba, Alain Pérez, Imo Tébar, Dominique D' Piazza, Darryl Hall, Claudio Roditi, Donald Edwards, Miguel "Angá" Diaz, Mark Nightingale, Jose Negroni, Mike Mossman, Lucrecia, Oscar D' León, J.A El Canario, Aymeé Nuviola, Gladstone Galliza, Ramon Cardo Big Band, Edmundo Carneiro, among others. More information about this artist at: https://juliomontalvo.wordpress.com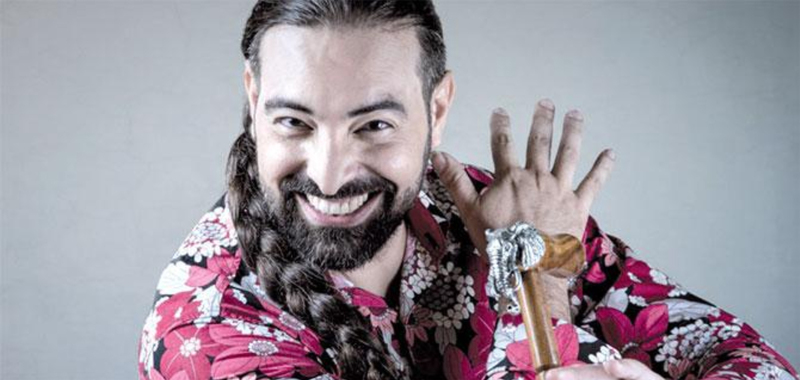 Alain Pérez is a multi-instrumentalist, singer, producer and composer. He is known as one of the most versatile artists in the Cuban contemporary scene. In his talk, Alain has worked with Celia Cruz, Paco de Lucía, Enrique Morente, Diego El Cigala, Los Van Van and Issac Delgado. In 2015, he was nominated for the Grammy Latino Awards by the album El alma del Son: Tributo a Matamoros.
Pérez was nominated to the Latin Grammy Awards 2017, for his album ADN, recorded with distinguished musicians such as Rubén Blades among others. More information about this artist at: https://www.alainperezmusic.com
Founded in 1989, Miami Light Project is a not-for-profit cultural organization which presents live performances by innovative dance, music and theater artists from around the world; supports the development of new work by South Florida-based artists; offers educational programs for students of every age; and cultivates the development of new audiences reflecting the diverse cultural and economic make-up of South Florida. Miami Light Project is a cultural forum to explore some of the issues that define contemporary society. Learn more about Miami Light Project at: http://www.miamilightproject.com
Contact for Miami Light Project:
Terrence Brunn | terrence@miamilightproject.com | 305.576.4350
FUNDarte is a multidisciplinary non-profit organization dedicated to producing, presenting, and promoting music, theater, dance, film, and visual arts that speak to Miami's diverse cultures with an emphasis on Hispanic/Latino arts and culture. FUNDarte particularly works to nurture emerging artists and those with little or no exposure to South Florida audiences; facilitate intercultural and international exchanges; and provide local audiences and artists with educational opportunities that expand their creative, critical, and social perspectives. Visit us at www.fundarte.us for more information about our exciting and diverse live programming. FUNDarte@Home
Contact for FUNDarte:
Tony Martinez | tony@fundarte.us | 305.761.6024
The International Cultural Partnerships Program at Miami-Dade County Department of Cultural Affairs and Knight Foundation's knight Art Challenge 2019 award supports this event.
Supporters: John S. and James L. Knight Foundation; the Miami-Dade County Department of Cultural Affairs and the Cultural Affairs Council, the Miami-Dade County Mayor and Board of County Commissioners; State of Florida, Department of State, Division of Cultural Affairs and the Florida Council on Arts and Culture; the City of Miami Beach Department of Tourism and Cultural Development, Cultural Affairs Program, Cultural Arts Council and the Miami Beach Mayor and City Commissioners; South Arts, with funding from The Andrew W. Mellon Foundation and The Rhythm Foundation.