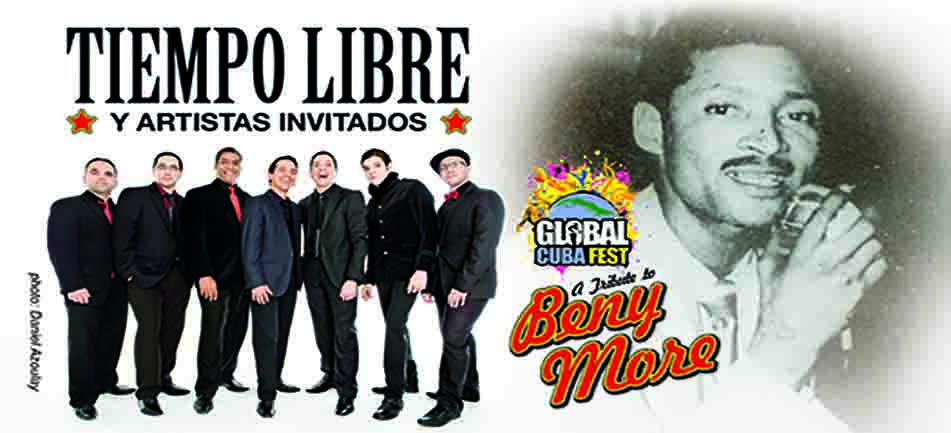 26 Oct

Global Cuba Fest IV

FUNDarte and Miami Light Project are proud to launching this year's celebrated Global Cuba Fest series with Tribute to Beny More featuring by Tiempo Libre, featuring Malena Burke, Placido Domingo Jr., Arthur Hanlon, Aymee Nuviola, Pepito Gomez, and Philbert Almenteros & Los Herederos. Mar 12, 2011. 8:30 p.m. Miami-Dade County Auditorium.

This dynamic, contemporary band of Cuban musicians is led by piano virtuoso Jorge Gomez and comprised of talented musicians who were all classically trained at La ENA, Cuba's premiere musical conservatory. During this exciting evening, these musicians will arrange traditional music by the legendary Cuban songwriter and vocalist Beny Moré into the contemporary vocabulary of today's World Cuban Music. This evening-length presentation will feature a lineup of stellar musicians including the legendary Malena Burke, Placido Domingo Jr., Arthur Hanlon, Aymee Nuviola, Pepito Gomez, Philbert Almenteros & Los Herederos and others.

A Tribute to Beny Moré celebrates the legendary repertoire of the greatest Cuban popular singer of all time. Moré was gifted with a melodic and fluid tenor voice, which he colored and phrased with great expressivity. Known for his innate musicality and unforgettable stage presence, Moré was a master of most genres of Cuban music, such as son montuno, guaracha, mambo and bolero, and has been a powerful inspiration for many contemporary musicians, hundreds of whom have covered many of his songs. In particular, his wide range of musical genres made him an exceptional vocalist, as it is unusual for a singer to be equally proficient at both the fast-paced rhythms such as guaracha, and the slower romantic rhythms such as the bolero. Moré also founded and led Cuba's leading orquesta, or big band, of the 1950s, until his death in 1963. Beloved across political boundaries, and admired throughout the Cuban Diaspora, Beny Moré is a musical genius whose name is synonymous with Cuba's rich and varied musical heritage.

Tickets are $35, $45 and $65. Students & Seniors $5 discount. Limited number of VIP tickets available for $100.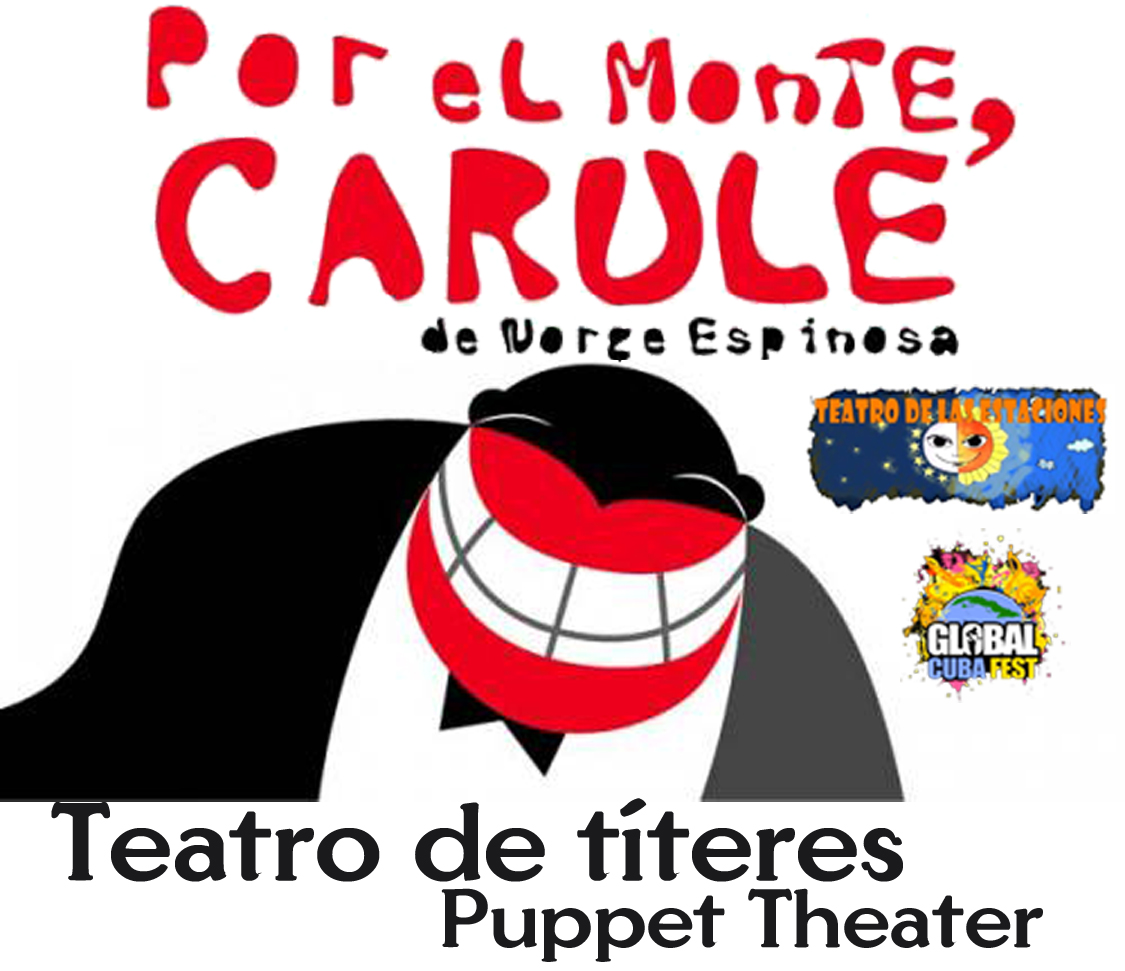 Other activities happening during Global Cuba Fest IV:
Por el monte Carulé, Children Puppet Theater by Teatro de Las Estaciones. May 1, 2011. 5:00 p.m. Byron Carlyle Theater, Miami Beach.
Free Workshop for children and adults Creating Puppets with members of Teatro de las Estaciones. Apr 30, 2011. 11:00 a.m. Centro Cultural Español. Coral Gables. This workshop is Co-presented with Centro Cultural Español.
Global Cuba Fest is a yearly series of concerts presented by FUNDarte and Miami Light Project that characterizes the organizations' cultural mission by presenting a variety of Cuban artists and raising local and global awareness of the diversity and scope of their performative works produced both on and off the island. Building on FUNDarte's past successes with yearly presentations of artists from the island and the Cuban Diaspora, the upcoming Fourth Edition of Global Cuba Fest promises to expand this highly successful series by presenting works that celebrate the hybrid outgrowths of Cuban creative expression as it exists in Cuba and around the world. The focal point of Global Cuba Fest is to present works that maintain a solid Cuban identity, even while responding to a multitude of global influences by artists living away from the island, and to explore the directions that artists on the island have taken in order to make their creative offerings more accessible to a global audience.
FUNDarte is a multidisciplinary non-profit organization dedicated to producing, presenting, and promoting music, theater, dance, film, and visual arts that speak to Miami's diverse cultures with an emphasis on Hispanic/Latino arts and culture. FUNDarte particularly works to nurture emerging artists and those with little or no exposure to South Florida audiences; facilitate intercultural and international exchanges; and provide local audiences and artists with educational opportunities that expand their creative, critical, and social perspectives.
Founded in 1989, Miami Light Project is a not-for-profit cultural organization which presents live performances by innovative dance, music and theater artists from around the world; supports the development of new work by South Florida-based artists; offers educational programs for students of every age; and cultivates the development of new audiences reflecting the diverse cultural and economic make-up of South Florida. Miami Light Project is a cultural forum to explore some of the issues that define contemporary society. www.miamilightproject.com