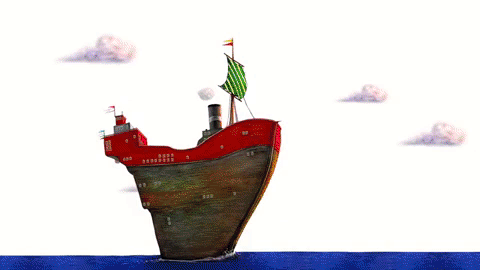 19 Feb

Live Launch of Color Caribe Songbook!

Live Launch of Color Caribe Songbook!

Acoustic Concert, Mime, Drum Circle

FUNDarte and the Miami-Dade County Auditorium present the live launch of the children's songbook Color Caribe, with an acoustic concert featuring Rita Rosa Ruesga, Pavel Urkiza, and Inez Barlatier and acting by Leandro Peraza, among others artists, on Sunday March 14th at 3:00 p.m. at Miami-Dade County Auditorium (2901 West Flagler St Miami, FL 33135)

Come join us in a memorable event of Live Acoustic Music, Mime performance, Drum Circle and more! Rita Rosa Ruesga will open the concert, accompanied by Héctor Pepo Herrera  (Bass, Clarinet, Guitar) and Lenon Ruiz on drums, preceded by the renowned singer-songwriter Pavel Urkiza and the talented Inez Barlatier, who will perform live for the first time the songbook Color Caribe. The actor Leandro Peraza and the Drum Circle will also liven up the evening.

The Color Caribe songbook was launched virtually by FUNDarte, in Oct. 2020 with the collaboration of  a large group of prominent artists, including musicians Lucky Díaz (Los Angeles); Lucy Kalantari (New York); 123Andrés (Washington, DC); Jesse Bisceglia (Upstate, NY); Eddy Díaz (Miami); Hector Pepo Herrera (Miami); María del Sol Peralta (Bogotá); Zulema D'Prado (Málaga); Aldo Méndez (Ciudad Real, Spain); Inez Barlatier (Miami); Carlos Cano (Madrid); Jordi Tonietti (Barcelona); Sergio Andricaín (Miami); Manuel Moran (New York); Pavel Urkiza (Miami); and Rita Rosa Ruesga (Miami). The Color Caribe illustration was a work by the artists Soledad Sebastián (Santiago de Chile); Claudia Navarro (Mexico City); Jorge Luis Mendoza (Miami); Valerio (Nevia, Colombia); Omar Santana (New Jersey), and Marcos Menéndez (Miami).

What: Rita Rosa Ruesga, Pavel Urkiza, Inez Barlatier in concert! & Acting by Leandro Peraza
When:    Sunday, March 14 at 3:00 p.m.
Where:   Miami-Dade County Auditorium  (2901 West Flagler St Miami, FL 33135)
Cost:      Chidren $6, Adults $12 – Tickets are non-refundable. Tickets cannot be exchanged. There is no late seating.
Tickets:  Tickets available soon.
+Info:      (305) 547-5414 or at: www.FUNDarte.us | www.miamidadecountyauditorium.org

This performance is part of the Drive-Through Theatre Experience series. Tickets are non-refundable. Tickets cannot be exchanged. There is no late seating.
Updated general admission tickets are available for this performance: $6 for children, $12 for adults.

Goodie bags are included in the children's ticket admission for all those attending. These bags include the Color Caribe songbook, mini hand sanitizers, clappers and noise makers to participate during the drum circle, and more.

About the Artists

Rita Rosa Ruesga is a four-time Grammy award nominee who has impacted over 10,000 children with her Afro-Caribbean and Latin American musical projects for young audiences in Cuba, Mexico, Bolivia, Puerto Rico, Germany, Sweden, Panama, and the USA. Rita has produced several recordings of children's music, for which she has received international acclaim, and has worked with such renowned artists as Celia Cruz and Ricky Martin, as well as many others. Rita holds a degree in Choral Conducting from the National Art School of Havana and has written 3 children's books published by Scholastic Books.

More information: www.ritarosa.com

Pavel Urkiza is a composer, guitarist and singer of Cuban origin who is considered a maestro of Afro-Cuban music. His respect and understanding of Cuba's rich musicological ancestry, in combination with 22 years of musical experience in the Iberian Peninsula and the Canary Island have resulted in his truly unique style that offers a vast spectrum of rhythms, harmonies, melodies and lyrics.  A mix of Afro, Cuban, and Ibero-American flavors are evident in his guitar playing and vocals.  The result is a Caribbean-Mediterranean way of playing with a singular Cuban swing.  With his latest project, "La Ruta de las Almas", his sensibility for fusing world music styles reaches new heights. Mixing Sephardic, Spanish and Latin American sounds, the effect is lyrical and transports us on a voyage of sensations.

More information: www.urkizamusic.com

Inez Barlatier is a Haitian-American multidisciplinary artist and youth educator. At the age of 12 years old, she joined her father's band, Jan Sebon & Kazak International. Inez led her own band, Kazoots, for 6 years. She received a Knight Arts Champion grant recommended by Miami Light Project which produced her debut EP entitled MOUN|MOON. With a L.E.A.P. grant from Miami Theater Center, Inez produced a children's show entitled Ayiti: Stories & Songs from Haiti which was featured as a spotlight presentation at the 2020 International Performance Art for Youth Conference.

Upcoming works include a Haitian-Cameroonian fusion theatrical music concert called "Sharing Grandmothers" with Afro-Pop artist, Lornoar, and directed by Carlos Caballero of FUNDarte. This project received a New Works grant from the Knight Foundation in December 2020.

More information: www.inezbarlatier.com

To ensure the health of our patrons, performers, and staff, Coronavirus (COVID‑19) safety measures will be in place. When arriving at the Auditorium, staff will guide you to a parking space in the lot behind our main building. Once parked, tune in to the corresponding FM Radio Station for a front and center musical experience, all while remaining socially distanced and safe. A limited amount of outdoor seating will be made available. When choosing your seating, please be sure to review the selected ticket type. Performance run time is approximately 45 minutes long.

As Miami-Dade County begins to reopen, the Auditorium will continue to provide diverse and affordable arts experiences for residents and visitors. Celebrate the arts and enjoy your favorite performers in a safe and secure outdoor setting as we transition over to a new normal of performing arts.

To attend this event, all visitors will be required to:
Comply with Auditorium staff directions.
Facemasks or face coverings must be worn at all times.
In the outdoor Seating Area, please do not move the seats. No two seats will be together and please remain socially distanced at all time.

Miami-Dade County Auditorium's mission is to offer diverse and affordable arts experiences for residents and visitors and to help cultivate the work of some of our community's most outstanding producing and presenting performing arts groups. It offers two dynamic presentation styles: a 2,372-seat theater that can host major dance, theater and music performances; and a 200-seat black box theater in which both the audience and performers share the stage of the Auditorium which is adapted into an innovative studio theater for more intimate and often, cutting edge shows. Visit Miami-Dade County Audotirum at: https://www.miamidadecountyauditorium.org/

FUNDarte is a multidisciplinary non-profit organization dedicated to producing, presenting, and promoting music, theater, dance, film, and visual arts that speak to Miami's diverse cultures with an emphasis on Hispanic/Latino arts and culture. FUNDarte particularly works to nurture emerging artists and those with little or no exposure to South Florida audiences; facilitate intercultural and international exchanges; and provide local audiences and artists with educational opportunities that expand their creative, critical, and social perspectives. Visit us at www.fundarte.us for more information about our exciting and diverse live programming. FUNDarte@Home

Supporters: the Miami-Dade County Department of Cultural Affairs and the Cultural Affairs Council, the Miami-Dade County Mayor and Board of County Commissioners; State of Florida, Department of State, Division of Cultural Affairs and the Florida Council on Arts and Culture; South Arts, with funding from The Andrew W. Mellon Foundation.