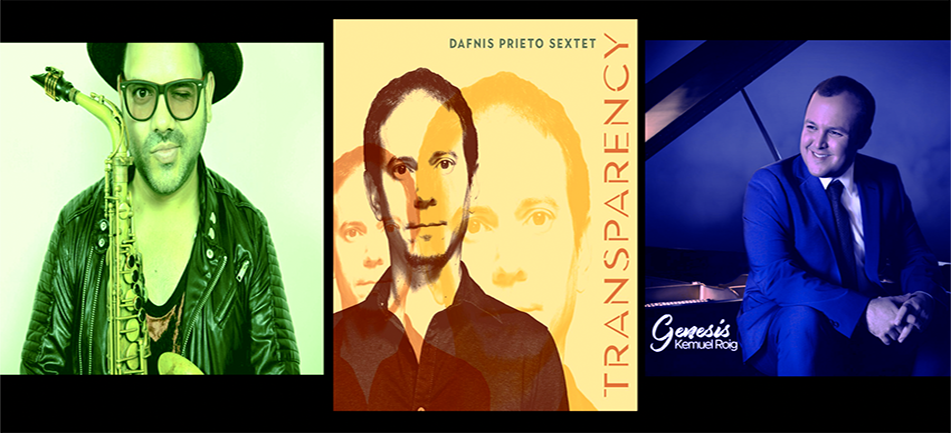 08 Sep

Miami Musicians Releasing New Music

Today we recommend talented local musicians who continue to create new albums, to connect with the audience in times of the Coronavirus quarantine.
YAINER HORTA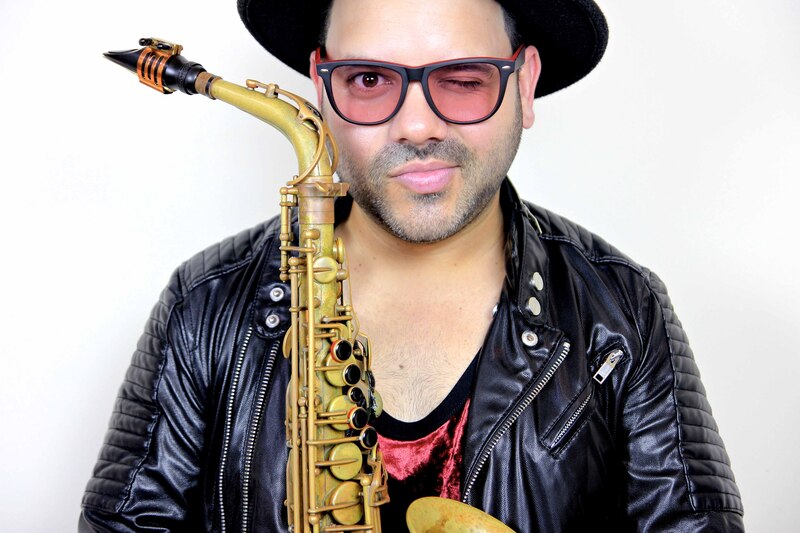 Yainer Horta, versatile saxophonist, multi-instrumentalist, producer and composer from Cuba. He finished his studies at the prestigious Berklee College of Music university in the US After a while, he decided to settle in the city of Miami with the aim of being part of the great cultural variety of musical genres and trends that said city offers.Yanier has just launched his new work "ESTACIONES", now available on all digital platforms.
"ESTACIONES" is my most recent album, which consists of 5 original compositions inspired by the 4 seasons of the year, plus the title itself. This project carries a very clear
message of hope, inspiration and invocation to the creativity of the human being, musicians, artists, creators that we all have in our DNA but we don't always let fly.
Today 2020, the year where we have had to grow and adopt a new way of seeing and doing things, prompted me to maximum creativity, the desire to take risks and make this new record work,  capturing everything in a unique and individual way and everything you hear and see. The attitude is not to monopolize  the spaces, but to encourage everyone
not to put the NO in the foreground and in this way provoke the YES. A honest and unique album can be achieved despite our reality and by which we are all subjected.
In this particular year ESTACIONES is not only music, but an attitude towards life !!!My whole discography is now available on all digital platforms and you can enjoy
all my videos on my YouTube channel. Thanks you immensely for giving me the opportunity to present my work and take it into consideration.
Best Regards: Yainer Horta.
Throughout his career as a soloist artist, musician, composer and music producer, his work has been focused on both recordings and world tours with great artists, among which we can mention: Gonzalo Rubalcaba, Ricardo Arjona, Juan Gabriel, Don Omar, Francisco Céspedes, Luis Enrique, Cristian Castro, Aymee Nuviola, Manuel Mijares, Gilberto Santa Rosa, Amaury Gutiérrez, Olga Tañon, Menudo Mania, Rocío Jurado, Palo, Rafael, Cheo Feliciano, Alexis Valdés, Jorge Luis Chacin, Denisse de Kalafe, Habana Abierta, Frank Quintero, Valeria Lynch, Lucrecia, David Torrens, Kelvis Ochoa and among others more.
Due to his professionalism, performance and perseverance in his art, his career as a soloist and music producer continues to grow and preserve its magic.
DAFNIS PRIETO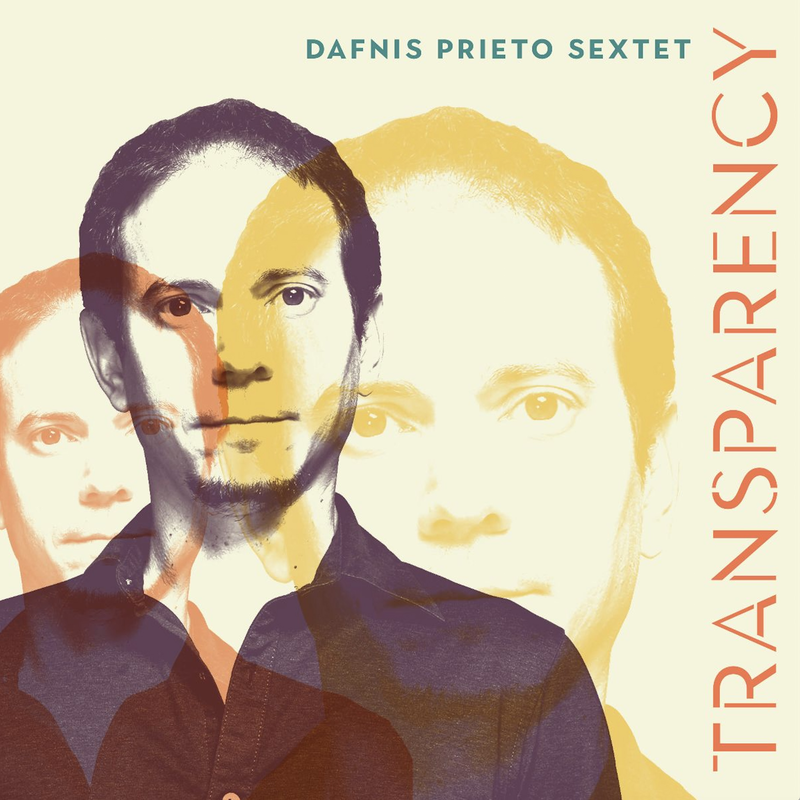 As the follow-up to his GRAMMY-winning big band album, BACK TO THE SUNSET, which DownBeat called "one of the best recordings of the year," Cuban-born drummer, composer, educator, and 2011 MacArthur Genius Fellow Dafnis Prieto returns with his newest album, TRANSPARENCY.
TRANSPARENCY, from Dafnis Prieto Sextet, out on Friday, October 2, 2020 on Prieto's independent music label, Dafnison Music. Prieto's fearless Sextet features a top-shelf lineup, including Román Filiú (alto sax), Alex Norris (trumpet), Peter Apfelbaum (tenor sax), Alex Brown (piano), and Johannes Weidenmueller (bass).
Since arriving in the U.S. from Cuba in 1999, Prieto has honed his forward-looking musical vision across a range of styles and formats. In the process, he has become equally known for his composing and arranging talents and his electrifying drumming, comfortable exploring a wide spectrum of musical vocabular­ies.
Transparency is Prieto's eighth album as a leader, and his latest release on his Dafnison Music label, which he founded in 2008. Dafnison Music serves as an entrepreneurial platform for Prieto to release his musical projects, as well as his books on drumming and rhythm.
KEMUEL ROIG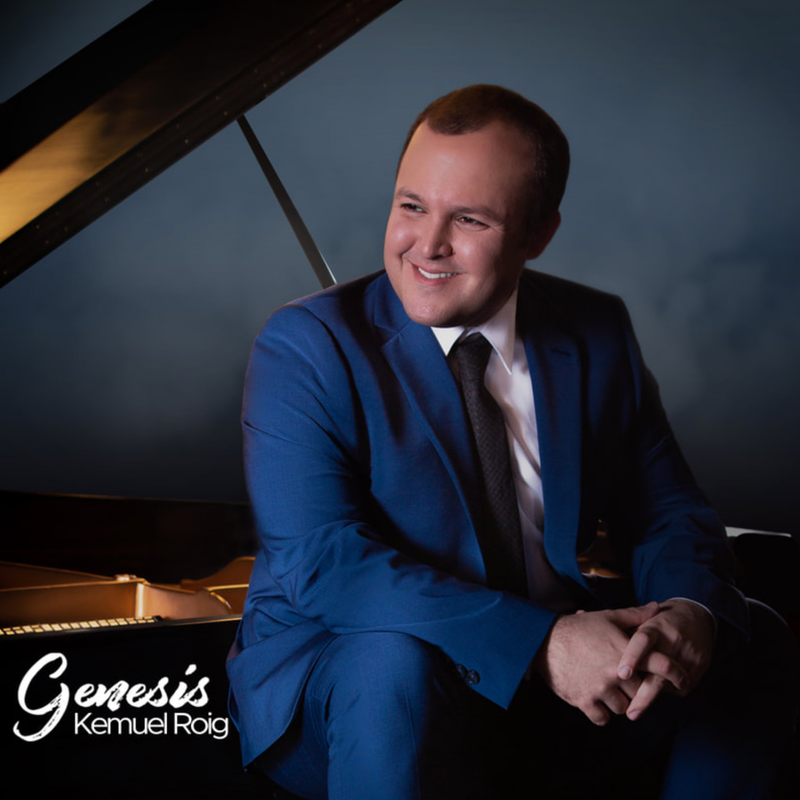 Kemuel Roig is a world touring jazz piano player, producer, and composer. Roig has toured, produced, and shared stage with many prominent artists. This talented musician based in Miami, has just released his new album GENESIS.
GENESIS is an album which I have been working on for a couple of years now, and I am extremely joyful to finally bring it to all of you, and share it with the world!An album which includes the participation of amazing musicians such as Randy Brecker, Ed Calle, Chris Potter, Alain Perez, Julito Padron, Mercy Brass, Hilario Bell, Lowell Ringel, Milton Sesenton, Jose "Majito" Aguilera, Osvaldo Fleites, Gerardo Rodriguez, Roilan Vazquez, Joel Hernandez, and Bayron Ramos.This is an album I really hope you enjoy, the same way as we have loved and enjoyed performing all these compositions. #kemuelroig #newmusicfriday #newmusic #presave #jazz #afrocubanjazz #latinjazz
Kemuel Roig
At the age of sixteen Roig became a student of Miami Dade College, where studied Jazz performance under the supervision of Dr. Michael Di Liddo, and Michael Gerber. At the age of 18 he was invited with the MDC Hard Bop Ensemble to be part of the Umbria Jazz Festival in Italy. The next year, with the same group, Kemuel won a DownBeat Magazine Annual Student Competition under two categories, outstanding composition and piano solo. Through out his life Kemuel has performed in tours, produced, and participated in recordings with great figures of the music such as: Arturo Sandoval, Al Di Meola, Giovanni Hidalgo, Ed Calle, Randy Brecker, Chris Potter, Julio Padron, Alain Perez, Issac Delgado, Amaury Gutierrez, Hilario Bell, Malena Burke, Marcos Vidal, Ricardo Rodriguez, Felipe LaMoglia, Rene Gonzales, Danni Berrios, Ben-Hur Berroa, Linda Briceno, Aymee Nuviola, Marcos Yaroide, among others. Kemuel achieved his Bachelor's Degree at Florida International University, where he studied classical piano with Kemal Gekic, and Jazz with Dr. Michael Orta, and Dr. Gary Campbell. In 2015 achieved a Master's Degree from the "Frost School of Music", University of Miami under the studies of Mr. Martin Bejerano and Dean Mr. Shelly Berg.