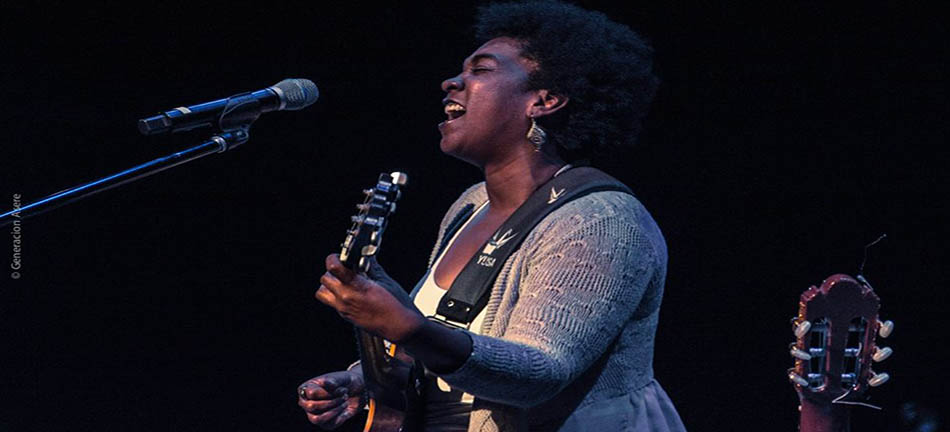 19 Sep

Nu Deco Nucleus with Special Guest Yusa! Global Cuba Fest XII

Featuring Nu Deco Nucleus with Special Musical Guest from Cuba, Yusa! – GLOBAL CUBA FEST 2019 (Miami/Cuba). Mar. 6th, 7th and 8th at 8:00 p.m. | The Light Box at The Goldman Warehouse.

The music is back! Join us for Global Cuba Fest, a month-long celebration of the best musicians from the Cuban diaspora. This year, Miami Light Project and FUNDarté have collaborated with Nu Deco Ensemble, The Light Box's orchestra-in-residence specializing in contemporary music. Come enjoy an evening of music from rising young Cuban composers, iconic masters, and a unique collaboration with our special musical guest artists from the Island of Cuba, Yusa.

What: Nu Deco Ensemble Nucleus in Concert with Special Musical Guest from Cuba, Yusa

When: Mar. 6th, 7th and 8th at 8:00 p.m.


Where: The Light Box at The Goldman Warehouse

Cost: $70 VIP (Include Preference Seat and two drinks) | $45 Adults.

Tickets: on sale via Miami Light Project

More Information: 305.576.4350  Email: info@miamilightproject.com

Based in Miami, Nu Deco Ensemble is a virtuosic and eclectic chamber orchestra designed for the 21st century. Through exciting and adventurous classical music performances, Nu Deco Ensemble presents various styles of music, art, and media collaborations in both traditional and alternative venues. Working in conjunction with local musicians, composers, DJs, dancers, visual and media artists, Nu Deco Ensemble creates a new hybrid of compelling musical and multi-media experiences. Blending masterful musicianship with a wide range of repertoire from classical to pop, Nu Deco Ensemble strives to be South Florida's leader in genre-bending musical exploration. More information: https://www.nu-deco.org/


Born in the Buena Vista district of Havana, Yusa is perfectly at ease playing guitar, bass, keyboard or percussion instruments. Her voice is also a powerful instrument! Yusa's music is defined as a young and thoroughly modern musical style laced with funk, jazz, rap, and soul influences, but holding on tightly to its African and Caribbean roots.

Founded in 1989, Miami Light Project is a not-for-profit cultural organization which presents live performances by innovative dance, music and theater artists from around the world; supports the development of new work by South Florida-based artists; offers educational programs for students of every age; and cultivates the development of new audiences reflecting the diverse cultural and economic make-up of South Florida. Miami Light Project is a cultural forum to explore some of the issues that define contemporary society. More information: http://www.miamilightproject.com/

FUNDarte is a multidisciplinary non-profit organization dedicated to producing, presenting, and promoting music, theater, dance, film, and visual arts that speak to Miami's diverse cultures with an emphasis on Hispanic/Latino arts and culture. FUNDarte particularly works to nurture emerging artists and those with little or no exposure to South Florida audiences; facilitate intercultural and international exchanges; and provide local audiences and artists with educational opportunities that expand their creative, critical, and social perspectives.