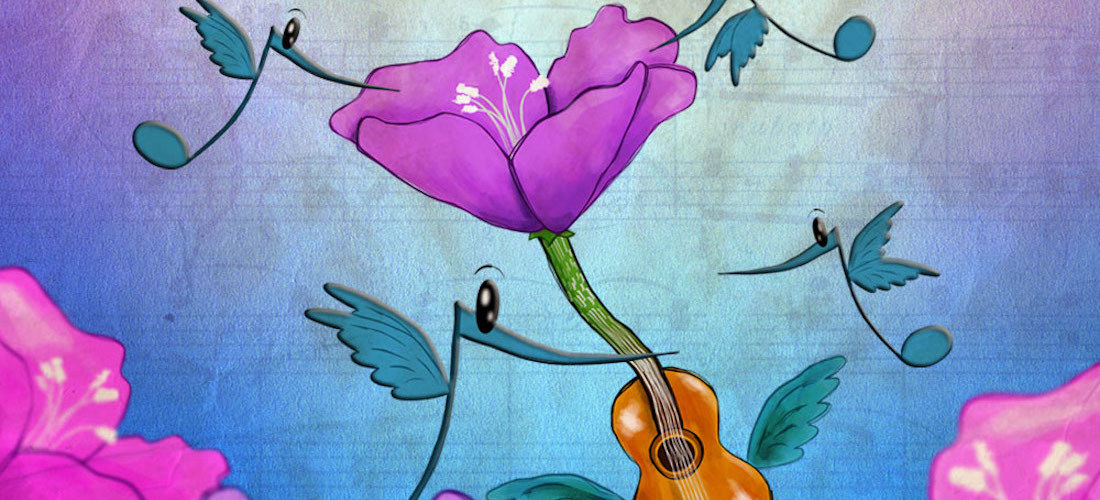 21 Nov

Zun Zún Children Fest! 2016

Zun Zún Children Fest is back! 

FUNDarte's FY 2016-17 Season opens Saturday, October 1, 2016 with a Gala for the 2nd International Festival of The Arts for Youth and Children, "Zun Zún Children Fest" featuring: Rita Rosa Ruesga; Robbi Kumalo; Lucy Kalantari and "My Superhero Roberto Clemente" by Teatro SEA among other educational events. This event is presented in partnership with Zunzún Arts and Education and The Miami Dade County Auditorium.

What:  Zun Zún Children Fest

When:  October 1st, 2016 – 2:00 p.m. – 5:00 p.m.

Where: Miami Dade County Auditorium (2901 W Flagler St., Miami, FL 33135)

Cost: $20 Adults | $5 Children under 14.

Tickets: on sale via Ticketmaster at http://www.ticketmaster.com; by phone (800) 745-3000 and at the Miami Dade County Auditorium Box Office, Monday through Friday from 9:00 a.m. – 4:00 p.m.

More Information: (305) 547-5414; (786) 348-0789

Indulge your inner child and bring the entire family to FUNDarte's Zun Zún Children Fest, featuring a concert of playful and educational Afro-Caribbean rhythms with singer/songwriter Rita Rosa Ruesga, 4-time Grammy nominee and Scholastic Book author; storyteller, children's book author, composer and performer Robbi Kumalo, best known for her multicultural stories and songs for children; Brooklyn-based Lucy Kalantari, with a concert of jazz-age inspired music for kids and families; and New York's award-winning Teatro SEA with a heart-warming production of "My Superhero Roberto Clemente" by Manuel Morán, recounting the life of the sports star, who was also a civil rights advocate, humanitarian, and family man. The Zun Zún Children Fest offers an opportunity for members of the community of all ages to come together and share experiences around artistic creation, the teaching of arts to young learners, as well as their cultural promotion, and a day of cultural offerings provided by talented visiting and local artists devoted to top-quality programming for kids and families.

Delicious Local Food on Zun Zún Children Fest 2016
by RickRey's Peruvian Fusion (FOOD TRUCK)

About the artists:

Lucy Kalantari brings lightness to your heart and a warm smile to your face with her jazz-age inspired acoustic music for children and families. Inspired in the music of the jazz era of the 1920s and 1930s, Lucy plays ukulele and sings playful ditties about finding joy and delight in the simple things in life.  Her first album, Pockets Full of Joy released in 2014, landed a Parents' Choice Silver Honor Award, and earned a place in The Best Kids Music of 2014, by Cooper & Kid.

Rita Rosa Ruesga has impacted over 10,000 children with her Afro-Caribbean and Latin American musical projects for young audiences in countries such as Cuba, Mexico, Bolivia, Puerto Rico, Germany, Sweden, Panama, and the USA. Rita has garnered four Latin Grammy Award nominations for her recordings of children's music, and has worked with such world-renowned recording artists as Celia Cruz and Ricky Martin, among many others. Rita earned a degree in Choral Conducting the National Art School of Havana and has had 3 of her children's books published by Scholastic Books.

Teatro SEA (Society of the Educational Arts) is a bilingual theatre company founded in 1985 in Puerto Rico that produces socially conscious and educational productions for children and young adults. SEA established operations in New York City in 1993, and has been producing plays for children and families ever since.  My Superhero, Roberto Clemente, is a kid-oriented show written and directed by Manuel Moran about a boy named Bobby who shows up to his school dressed up as Clemente on "superhero day."  When Bobby's classmates – dressed in Superman, Wonder Woman and Batman costumes – make fun of him for wearing a Pittsburgh Pirates uniform and inquire about his choice of superhero, Bobby begins sharing the first of eight anecdotes about the Puerto Rican icon who died in a 1972 plane crash at 38 on his way to aid survivors of an earthquake in Nicaragua.  Included among the stories, which feature puppetry and original music by Moran and Alejandro Zuleta, is a little-known tale of a poignant encounter Clemente had with a disabled Nicaraguan boy.

Robbi Kumalo has performed & recorded with legendary artists like Aretha Franklin, Mary J. Blige, Harry Belafonte, Diana Ross, Ashford & Simpson, Rod Stewart, and many others. Her music has graced such television programs as Orange is The New Black, Breaking Brooklyn, Girl On The Train, Roxanne Roxanne, Madame Secretary, and Trouble, as well as many commercials. Robbi performs for young audiences and creates assembly programs for school children around the world. She recently toured Argentina and Uruguay performing for children studying English as a second language. Robbi is also an advocate for artists with disabilities and works with Director Joule L'Adara & the Guided Imagery Opera Company, an innovative vocal ensemble based on Sounding Circles as a methodology for healing.

OTHER EVENTS HAPPENING DURING THE FESTIVAL

Educational Activities: Colloquium and Performances for School Children

September 28 – 9:00 a.m – 12:00 p.m. CCE Miami (1490 Biscayne Blvd Miami, FL)

Colloquium on music and literature for children featuring panelists Rocio Vázquez, Daisy Valls, Ariella Bode, Tía Alina and Rita Rosa Ruesga. This colloquium is focused on the education of pre-K through elementary school children. This year, the colloquium will host 5 children's book authors who will share their books of stories and poetry for children along with their recordings of music for children.  The group will also discuss new approaches to literature and music for children in Spanish. This colloquium targets educators, education students, and parents, as well as directors and employees of childcare centers and pre-school facilities.  Coffee and tea will be provided for participants during the discussion.

Music and Theater Performance for K-5 Students

September 30 10:00 a.m – 12:00 p.m. – Mid Stage at Miami-Dade County Auditorium (2901 W Flagler St, Miami, FL 33135)

FUNDarte will present performances of Rita Rosa Ruesga in concert and the play "My Superhero Roberto Clemente" by Teatro SEA for school children who will be bussed in from local schools to the event.

This event is part of the global performing arts series NO BORDERS presented by FUNDarte Inc. This series focuses on innovative contemporary works from Latin America, the Caribbean, and Spain, celebrating Miami's diverse multiethnic culture.

Financial and administrative support for FUNDarte's No Borders 2016-17 series is provided in part by Miami Dade County Auditorium; Miami-Dade County Department of Cultural Affairs and the Mayor and Board of County Commissioners; State of Florida Department of State, Division of Cultural Affairs and the Florida Arts Council; National Endowment for the Arts; The John S. and James L. Knight Foundation; South Arts; Southern Exposure: Performing Arts of Latin America, a program of Mid Atlantic Arts Foundation; Centro Cultural Español de Miami, University of the Miami, Department of Modern Languages and Literatures Joseph Carter Memorial Fund, Cuban Theater Digital Archive; The Deauville Hotel; Miami Art Guide, MiamiArtZine, El Nuevo Herald, Generación Asere; Glassworks Multimedia; and Romaldesign.

FUNDarte (www.fundarte.us) FUNDarte is a multidisciplinary non-profit organization dedicated to producing, presenting, and promoting music, theater, dance, film and visual arts that speak to Miami's diverse cultures with an emphasis on Hispanic arts and culture. FUNDarte particularly works to nurture emerging artists and those with little or no exposure to South Florida audiences; facilitate intercultural and international exchanges; and provide local audiences and artists with educational opportunities that expand their creative, critical and social perspectives.