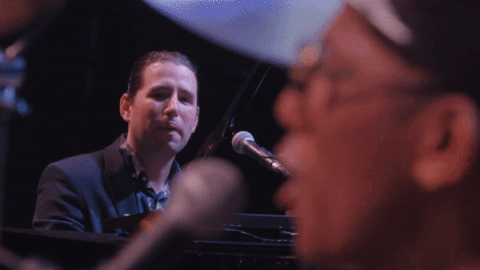 12 Jan

Global Cuba Fest 2022

FUNDarte and Miami Light Project present 15th edition of Global Cuba Fest, featuring Alfredo Rodríguez with Special Guest Artists in Concert, on March 5th at 8:00 p.m. at North Beach Bandshell, and a double-bill concert featuring Jorge Luis Pacheco, and Carlos Averhoff Jr., on March 12th at 8:00 p.m. at Miami Dade County Auditorium.

Every year, FUNDarte and Miami Light Project, team up to present Global Cuba Fest, a celebration of the culture and rhythms of Cuba, with concerts by an exciting array of artists from Cuba and the Cuban Diaspora.

Visiting artists are subject to change due to unanticipated travel restrictions related to COVID-19 pandemic.
Global Cuba Fest Program
MARCH 5th – Opening Night at North Beach Bandshell, Miami Beach
The Opening Night of the 15th edition of Global Cuba Fest starts with the genius of Alfredo Rodríguez on piano, with world-renown superstars, Richard Bona, Tony Succar, and Pedrito Martínez, in concert, on Saturday, March 5th at 8:00 p.m. at North Beach Bandshell, Miami Beach. (7275 Collins Ave, Miami Beach, FL 33141).
Special guest artists Munir Hossn (Bass and Guitar), Michael Olivera (Drums), from the Alfredo Rodriguez Trio join the lineup for what promises to be an electric night of Cuban Music!
Cuban pianist and composer Alfredo Rodríguez is a globally recognized Grammy-nominee with multiple critically acclaimed releases since being discovered and produced by the great Quincy Jones. Rodríguez is leading the way for a new wave of prodigious Cuban musicians, bringing Cuba's rich musical history to a wider audience.
This event will follow all public health and hygiene guidelines, including safely distanced limited seating. More information: NorthBeachBandshell.com
What: Alfredo Rodríguez with Special Guests Richard Bona, Tony Succar and Pedrito Martínez in concert
When: Saturday, March 5 at 8:00 p.m. Doors Open at 6:30 p.m.
Where: North Beach Bandshell, (7275 Collins Ave Miami Beach, FL33141)
Tickets: $35 in advance; $40 General Admission at The Door; $65 VIP; $5 OFF for Seniors, Students and Miami Beach Residents; more info at www.northbeachbandshell.com
+Info: www.FUNDarte.us | www.miamilightproject.com | www.northbeachbandshell.com
MARCH 12 – Closing Night at Miami Dade County Auditorium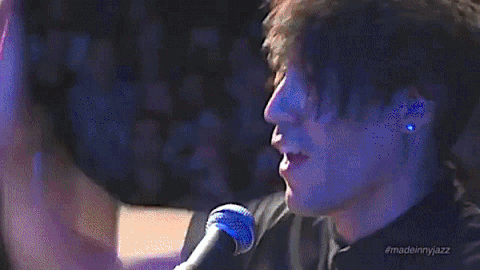 The Closing Night of the XV edition of the Global Cuba Fest closes with a double bill concert featuring the fierce virtuosity and creativity of Jorge Luis Pacheco with special guest star Daymé Arocena and Carlos Averhoff Jr. accompanied by Cuban jazz legends on Saturday, March 12 at 8:00 p.m. at Miami Dade County Auditorium (2901 W Flagler St, Miami, FL 33135).
Jorge Luis Pacheco, is a virtuoso pianist, composer, arranger, percussionist and singer. He won the "Audience Award" and the "Second Jury Award "at the International Jazz Piano Competition Montreux Switzerland in July 2014. In 2017 Pacheco also won the best solo and performance award in the jazz contest "Made in New York" in New York City. Monty Alexander exclaims he "defies genre."
Carlos Averhoff Jr is a Latin Grammy nominated Cuban tenor saxophonist, contemporary Afro-Cuban Jazz composer and educator. All About Jazz names Carlos "a dynamic fresh new voice on the saxophone" and Latin Jazz Network portrays his playing as "quite extraordinarily expressive and beautiful," further adding, "Carlos Averhoff Jr is a musician who is renowned as a virtuoso soloist."
What: Jorge Luis Pacheco and Carlos Averhoff Jr. in concert
When: Saturday, March 12 at 8:00 p.m.
Where: Miami Dade County Auditorium (2901 W Flagler St., Miami, FL 33135)
Tickets: Ticketmaster; by phone (800) 745-3000 and at the Miami-Dade County Auditorium Box Office, Monday through Friday from 9:00 a.m. – 4:00 p.m.
Cost: $40
+Info: www.FUNDarte.us | www.miamilightproject.com | www.miamidadecountyauditorium.org
PLEASE NOTE: Before attending, please review our updated Health & Safety Measures for indoor performances at Miami-Dade County Auditorium.
About the Artists
Alfredo Rodríguez. Born in Havana, Cuba, Alfredo trained at the famous Manuel Saumell Classical Music Conservatory, then at the Amadeo Roldán Music Conservatory, and subsequently at the Instituto Superior de Arte. His lucky break came in 2006 when he was selected as one of twelve pianists from around the world to play at the prestigious Montreux Jazz Festival. In Montreux, Alfredo struck a chord in legendary music producer Quincy Jones who noticed Alfredo's immense talent and decided to begin working with Alfredo. In January of 2009, Alfredo made the difficult decision to leave his family and country behind and embark on a journey to pursue a career in music in the United States. His touring history includes the Playboy Jazz Festival, SXSWMusic Festival, Detroit Jazz Festival, Monterey Jazz Festival, Newport Jazz Festival, San Francisco Jazz Festival, Gilmore International Keyboard Festival, Jazz Roots Performing Arts Center Concert Series, XVI International Open Air Festival (Poland), Jazz a Vienne Festival (France), North Sea Jazz Festival (Netherlands), Umbria Jazz Festival (Italy), Montreux Jazz festival (Switzerland), Mawazine Festival(Morocco), Mundo Latino Festival (Brazil), Shanghai International Film Festival (China), Shanghai Tourist Festival (China), and literally dozens of others. Rodríguez was nominated for a 2015 GRAMMY Award in the category of Best Arrangement (Instrumental or A Cappella) for the track "Guantanamera," from his album The Invasion Parade. The pianist has released five rock-solid albums so far. His debut Sounds of Space provided insight into the people, places, and sounds that surrounded and shaped him in his youth. He explores the roots of his motherland on the album The Invasion Parade, co-produced by Quincy Jones, on which Alfredo shows how versatile Cuban music culture is. Then came the beautiful album Tocoroco, which was streamed millions of times on Spotify. Succeeded in 2019 by Duologue, together with Pedrito Martinez. After years of work, Rodríguez has become an international sensation; his riveting artistry is informed as much by Bach and Stravinsky as it is by his Afro Cuban and jazz roots. Over the past decade, Alfredo grew from a young local Cuban artist to a globally recognized GRAMMY-nominee. More information about this artist at: http://www.alfredomusic.com
Richard Bona was born and raised in the West African nation of Cameroon, going on to session dates with Joe Zawinul, Regina Carter, and Bob James as well as a two-year stint as musical director for the great Harry Belafonte. He made his debut as a headliner in 1999 with Scenes from My Life, and two years later Reverence came out. In 2003, Bona made his Verve debut with Munia: The Tale, which explored the territories of rock and jazz while keeping his West African influences, and 2005's Toto Bona Lokua was a joint effort with Lokua Kanza(from the Congo) and Gerald Toto (from Martinique). In 2006, Tiki, featuring guest artists like John Legend and Djavan, was released. ~ Jason Ankeny, Rovi. More information about this artist at: https://www.allmusic.com/artist/richard-bona-mn0000851879/biography 
Tony Succar was born in Lima, Peru and raised in Miami, Florida, Succar is grateful to have come from a family of musicians. It was that early encounter with music of such influence that it would mark the foundation and preparation of him for what was to come. His musical diversity is well known in the industry, having worked with an impressive array of talented artists, including Tito Nieves, India, Jon Secada, Marc Anthony, Sheila E., Arturo Sandoval, Judith Hill, and Obie Bermudez, among others. A two-time Latin Grammys winner, he is an artist-producer, composer, and arranger whose talents stem from a passion for music given from an early age. More information about this artist at: https://tonysuccar.com/en/
Pedrito Martínez was born in Havana, Cuba, Cuba, Sept 12, 1973 where he began his musical career at the age of 11 with a deep foundation in the rumba and Afro Cuban Yoruba traditions. Since settling in New York City in the fall of 1998, Pedrito has recorded or performed with Wynton Marsalis, Paul Simon, Paquito D'Rivera, Chucho Valdez, Bruce Springsteen, Ruben Blades, Eddie Palmieri, Dave Matthews, Elton John, James Taylor and Sting, and has contributed to well over 100 albums. Pedrito was a founding member of the Afro-Cuban/Afro-Beat band, Yerba Buena, with which he recorded two albums and toured the world in the mid-to late-90's. His career as a leader began in 2008 with the formation in NYC of The Pedrito Martínez Group. The group's first album was nominated in 2013, for a Grammy, and was among NPR's Favorite Albums of the Year. Habana Dreams, their second album, released in 2016, included, Ruben Blades, Isaac Delgado, Wynton Marsalis, Angelique Kidjo. In February of 2019, Pedrito and Cuban pianist Alfredo Rodríguez, released Duologue with Quincy Jones as Executive Producer. Eric Clapton and Pedrito teamed up in July 2019 to record a newly arranged version of Clapton's song, My Father's Eyes, for a Martínez album set for release in early 2021. On September 22, of that year Pedrito and Clapton performed the song together at Clapton's, Crossroads Guitar Festival in Dallas, Texas. More information about this artist at: https://www.pedritomartinezmusic.com
Munir Hossn was born in November 24,1981 in Brazil, his mix between Africans, Italians, Middle East, and Brazilians indigenous people make him one of the most original and authentic artists of his country and the world. Producer, composer and multi-instrumentalist. Just by listening Munir Hossn's compositions or arrangements we can imagine how wide and great his journey was through different countries and cultures. Mr Hossn has also collaborated, produced, and shared projects with artists like Joe Zawinul Syndicate, Didier Lockwood, Paco Sery, Quincy Jones and The Global Gumbo All Stars feat. Alfredo Rodriguez, Hermeto Pascoal, Roberto Mendes, Jorge Pardo, and many more. More information about this artist at: https://www.munirhossn.com
Michael Olivera was born in Santa Clara (Cuba), he has developed a long and intense professional career. Olivera has played with renowned artists and producers such as Quincy Jones, Alfredo Rodriguez "Tocororo" (co-arranger), Paquito de Rivera, Chano Dominguez, Rick Wakeman, Javier Colina, Sting, Tomatito, Munir Hossn, Yonathan Avishai, Síntesis, among others. Closely linked to the jazz scene, is one of the most important drummers on the current music scene, with more than 50 records recorded and hundreds of projects with the who has participated in such important festivals as Jazz a Vienne, Marciac, North Sea Jazz, Montreux Jazz Festival, Montreal Jazz Fest, Blue Note NY, Blue Note Tokio, Jakarta Jazz Festival, Warsaw Jazz Festival, Madrid Jazz Festival, Barcelona Jazz Festival among others. More information about this artist at: https://www.michael-olivera.com/
Jorge Luis Pacheco. Hailing from Havana, Cuba, Jorge Luis Pacheco is one of the leading pianists and musicians of the new generation of jazz in Cuba. Winner of  the Montreux Jazz Piano Solo Competition  in Switzerland , Pacheco is a fiery young pianist with "flying hands." He has performed all over the world including prominent jazz clubs such as Dizzy's Jazz at Lincoln Center(New York), theaters, and festivals such as the Blue Note Jazz Festival in New York, or The Piano Night in the House of Blues at the New Orleans Jazz Fest as well as the Sziget Festival in the City of Budapest, Hungary, or the Red Sea Jazz Festival in Israel among others.He also performed at the Kennedy Center in Washington several times with his quartet and Solo Piano Concert as well as the legendary Apollo Theater in where a lifetime achievement award was presented to Herbie Hancock. He has collaborated with the likes of Wynton Marsalis and the JLCO, Arturo O' Farrill, and the Legendary Lenny White as well as with Dave Weckl and Richie Goods in trio format in 2018. Pacheco is a passionate, extravagant, exciting entertainer on stage and constantly captures the audience's attention with his heartfelt performances and electric energy. Pacheco was the winner of the JoJAzz Award in Havanna and also in 2017 Pacheco won the Best Solo and Performance Award in the  Jazz Competiton "Made in New York" in New York City whit one of his own compositions "Con el Pache me Voy" and some of the most recognized musicians in the world as a jury, it is the case of Randy Brecker, The legend of Lenny White and Mike Stern. Pacheco also has a Master's Degree in Composition from the Instituto Superior de Arte de La Habana. He is a virtuoso pianist, composer, arranger, percussionist, and singer. Monty Alexander exclaimed that he "defies genre" often playing Cuban jazz, traditional Cuban music, original film scores, and a new  Symphony for Jazz Quartet and Symphony Orquestra that he composed, which is inspired in the music of  South America and Afro Cuban Music where Pacheco showed the audience a range of different sounds that were from the most classic performed by the Symphonic Orchestra to the most contemporary by the Jazz Quartet and where both joined to achieve a balance between both musical worlds. In December 2020 Pacheco recorded a new album titled "The Lockdown Album", where Pacheco search new ways to expand his horizon as a pianist and as a composer. Since classical music has played an important role throughout his career, he decided to bring both worlds together, integrating to his jazz compositions works from Chopin and Beethoven, navigating between these two worlds he loves and mixing the sounds of traditional and modern jazz with my Cuban roots. More information about this artist at: https://www.jorgeluispacheco.com
Daymé Arocena. Born and raised in Havana, her conservatoire training was combined with an upbringing grounded in Cuba's own musical foundations. Accepted age 9 into one of the country's prestigious music schools, she studied a choir directing course rooted in Western classical tradition. Meanwhile, she grew up with the day-to-day schooling in folkloric music that's common to most Cuban households. At regular, intimate get-togethers, celebrating the island's Santería religion, dancing and singing are the gatherings' mainstays – a combination that's meant she sees its deep-rooted traditions in a wider musical context. Daymé Arocena draws inspiration from the intertwining musical legacies of her native Cuba. A singer, composer and choir director, she's a bright-shining performer carrying the flame for a new generation of Cuban musicians. Approaching jazz, soul and classical influences with an innate sense of rhythm, she released her second album, Cubafonía, in early 2017. With her home country's rich musical traditions serving as the album's springboard, she uses its different musical styles as the basis for each of Cubafonía's tracks, finding outside influences, from her tours of the world these past two years, to build on them. Emerging from a culture where hybrids and amalgamations are the norm, Daymé embraces that reality. At a time when Cuba's borders look set to become more open, she is an outward-looking artist finding new musical connections. More importantly, she's doing it with an understanding of where she comes from. "We don't have this native culture," Daymé explains. "We don't have indigenous people, like Maya or Quechua. They made a country with people from everywhere – that's what makes Cuban culture so different." On September 6, 2019, Daymé released Sonocardiogram on Brownswood Recordings to resounding critical applause. Celebrating the rich elements of Afro-Cuban culture and Santería, Sonocardiogram also tells the story of Daymé as a creative spirit. The album is a finely crafted arc exploring her sources of Santería, dedication to legacy of Afro-Cuban musicians, an homage to family, and of course always inspired, sincere, and hopeful. More information about this artist at: http://daymearocena.com/en
Carlos Averhoff Jr . Born in Havana, Cuba, saxophonist, composer, band leader of two musical projects Iresi & iQba is a recording artist at SunnySide Records Jazz Label and a Grammy Nominee for his collaboration with Buena Vista Social Club Presenta a Omara Portuondo. Following the legacy of his father, Carlos Averhoff Sr., Carlos Averhoff Jr has stablished his name among the new generation of Cuban musicians. All About Jazz names Carlos "a dynamic fresh new voice on the saxophone". Latin Jazz Network portrays his playing as "quite extraordinarily expressive and beautiful," further adding, "Carlos Averhoff Jr. is a musician who is renowned as a virtuoso soloist." The music of Carlos Averhoff Jr. offers a new hybrid sound of modern Cuban Jazz, his compositions and arrangements masterfully painting a landscape of contemporary harmonies and rhythms from his native land, Cuba.
As a band leader and side man, Carlos Averhoff Jr. have performed in recognized stages and Jazz Festivals around the world such as: Carnegie Hall, Paris Philharmonic, Krakow Philharmonic, Monte-Carlo Sporting Club, Berklee Performance Center, Scullers Jazz Club, Blue Note Jazz Club, Angela Peralta Teather, Barcelona Jazz Festival, Detroit Jazz Festival, Toronto Jazz Festival, Irapuato International Jazz Festival among other.
Carlos Averhoff Jr. has collaborated and played alongside very well known artists from the Jazz and Latin Jazz scenario such as: Chucho Valdes & Irakere, Chucho Valdes & La Creacion, drummers Louis Hayes, Jimmy Cobb; Bob Moses, Cuban drummer Horacio 'El Negro' Hernandez; pianists Jason Moran; Roberto Fonseca; saxophonists Dave Liebman, Greg Osby; Bill Pierce, Paquito de Rivera and the list goes on. In US, Carlos Averhoff Jr. continued his studies in Jazz Performance at Berklee College Of Music graduated with bachelor degree, Suma Cum Laude and The New England Conservatory, Master Degree graduated with honors. Carlos Averhoff Jr. took instruction from Jazz luminaries Jerry Bergonzi, George Garzone, Ed Tomassi, Frank Tiberi, Greg Osby, Bill Pierce, Terri Lyne Carrington, Joe Lovano, Jason Moran, Cecil McBee, Ran Blake, John McNeil and Donny McCaslin.
More information about this artist at: http://www.averhoffjr.com
Founded in 1989, Miami Light Project is a not-for-profit cultural organization which presents live performances by innovative dance, music and theater artists from around the world; supports the development of new work by South Florida-based artists; offers educational programs for students of every age; and cultivates the development of new audiences reflecting the diverse cultural and economic make-up of South Florida. Miami Light Project is a cultural forum to explore some of the issues that define contemporary society. Learn more about Miami Light Project at: http://www.miamilightproject.com
Contact for Miami Light Project: Terrence Brunn | terrence@miamilightproject.com | 407.619.0460
FUNDarte is a multidisciplinary non-profit organization dedicated to producing, presenting, and promoting music, theater, dance, film, and visual arts that speak to Miami's diverse cultures with an emphasis on Hispanic/Latino arts and culture. FUNDarte particularly works to nurture emerging artists and those with little or no exposure to South Florida audiences; facilitate intercultural and international exchanges; and provide local audiences and artists with educational opportunities that expand their creative, critical, and social perspectives. Visit us at www.fundarte.us for more information about our exciting and diverse live programming. Contact for FUNDarte: Tony Martinez| tony@fundarte.us | 305.761.6024
The Knight Foundation's knight Art Challenge 2019 award supports this event.
FUNDarte and Miami Light Project Funders include: John S. and James L. Knight Foundation; Doris Duke Charitable Foundation; the Miami-Dade County Department of Cultural Affairs and the Cultural Affairs Council, the Miami-Dade County Mayor and Board of County Commissioners; State of Florida, Department of State, Division of Cultural Affairs and the Florida Council on Arts and Culture; the City of Miami Beach Department of Tourism and Cultural Development, Cultural Affairs Program, Cultural Arts Council and the Miami Beach Mayor and City Commissioners; the National Endowment for the Arts; CreARTE; The Jorge M. Pérez Family Foundation at The Miami Foundation; Funding Arts Network (FAN); the National Performance Network (NPN); and South Arts, with funding from The Andrew W. Mellon Foundation and The Rhythm Foundation.