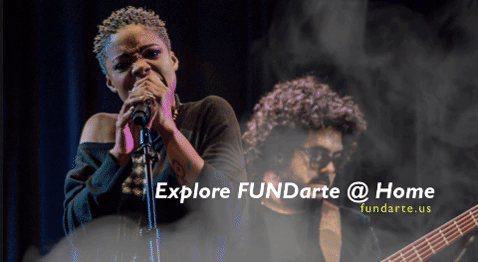 16 Jun

The Season Goes On with Our Digital Archive

Enjoy with us free videos of electrifying concerts, theatrical plays, dance performances and much more from our archive, until our Performing Arts Season returns.

Each season, we plan around a series of notions that reflect our values and interests as presenters and artist citizens. We engage people of all ages with theater, we bring the timeliest projects in flamenco and other genres from the Americas and Spain, and address complex issues such as queer and gender identity and climate change through performance, among others.

ZunZún Children's Fest

ZunZún Children's Fest celebrates timely programming for families and young audiences through an array of bilingual musical and theatrical projects by local and visiting artists that encourage the appreciation of the culture and the values of Hispanidad.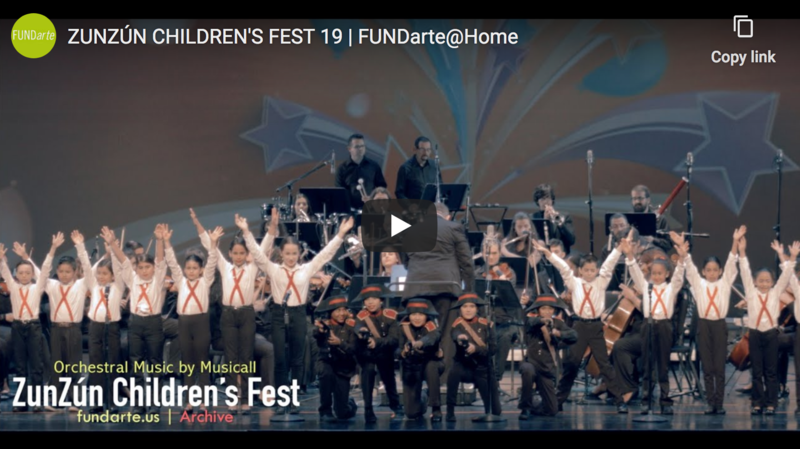 FUNDarte presented the 5th edition of the International Festival of The Arts for Youth and Children, ZunZún Children's Fest, featuring Musicall that brought us a lively Miami children's orchestra, conducted by Jose Antonio Bornot; and Rita Rosa Ruesga, accompanied by a band of local musicians, who performed the most popular and lasting Latin American songs. Miami-Dade County Auditorium on Oct. 5th 2019.
Flamencos
Flamencos presents a splendidly diverse range of performances, including the latest in both traditional and radically
contemporary flamenco forms, performed by the most notable and risk-taking artists from Spain.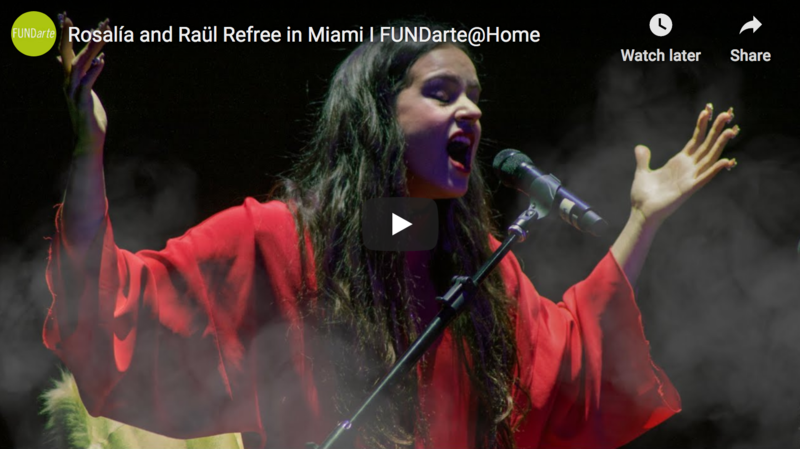 FUNDarte presented Flamenco Rave, featuring Rosalía & Raül Refree, as part of the arts series FLAMENCOS. Experience the explosive movement and sound fusion of contemporary flamenco that is currently redefining the genre with the most challenging and innovative experiments from the Iberian Peninsula.This event was presented in partnership with Miami-Dade County Auditorium, Festival Flamenco, and Flamenco Eñe, a program of Foundation SGAE. Miami-Dade County, on March 10th 2018.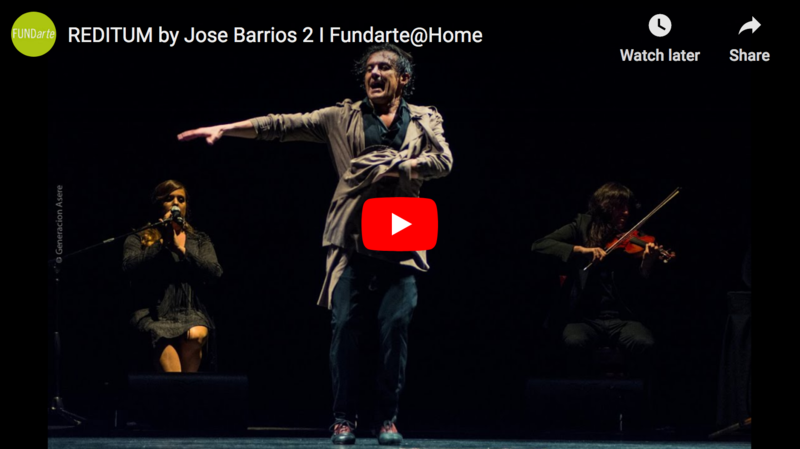 FUNDarte presented "Reditum, dancing flamenco", by Jose Barrios – Casa Patas Flamenco Foundation & Conservatory, as part of the arts series FLAMENCOS. Barrios premiered "Reditum, dancing flamenco" in 2017 at the prestigious Festival of Jerez and it was described by the critics as elegant and effortless while demonstrating a versatility and passion that demands attention from the audience. Miami-Dade County Auditorium on Nov. 3rd, 2018.
No Borders
No Borders showcases other international voices, bringing the most challenging and exciting work from around the world to delight and culturally inform Miami audiences
throughout the season.
FUNDarte presented The Garifuna Collective featuring Umalali, as part of our No Borders series showcasing artists from around the world. This concert was a celebration and a rare opportunity to experience Garifuna music and culture in Miami. This musical heritage defies national borders and spans the Caribbean coast of Central America, with this exhilarating ensemble of female vocalists performing a contemporary tribute to the traditional Garifuna music, featuring an array of fiery Caribbean rhythms. Miami-Dade County Auditorium, on Jan. 27th & Jan, 2018.
Global Cuba Fest
Global Cuba Fest is a yearly series of concerts that for more than a decade has brought the most talented musicians from Cuba and the Cuban Diaspora to Miami audiences.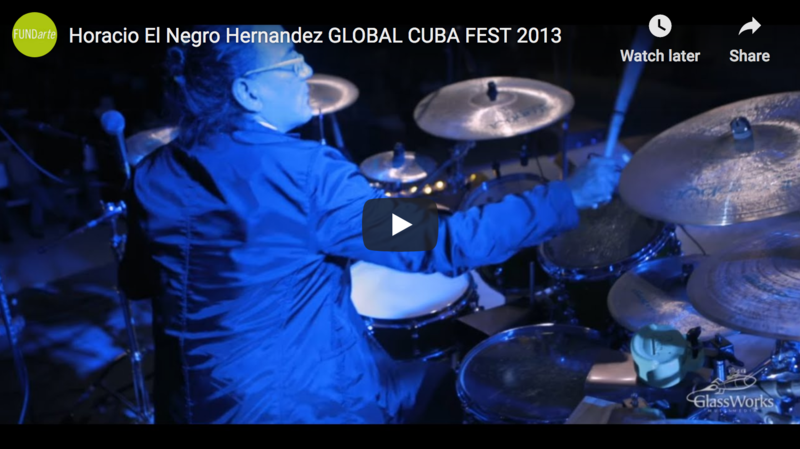 As part of our Global Cuba Fest series, FUNDarte presented Horacio "El Negro" Hernandez & Italuba in concert. One of the most in-demand drummers in pop, rock and Latin jazz, Hernández celebrated a homecoming of sorts performing with his European-based band, Italuba, in its U.S. debut at the North Beach Bandshell in Miami Beach, on March 16th, 2013.
Climakaze
Climakaze Miami has the mission to combat climate denial with live performance, to build generative human networks in Florida and beyond through arts and cultural expressions which create greater empathy for other humans and other species. By supporting eco-performance and climate arts, and adjacent participatory dialogues, we are crafting visions of a shared and just future for the Americas.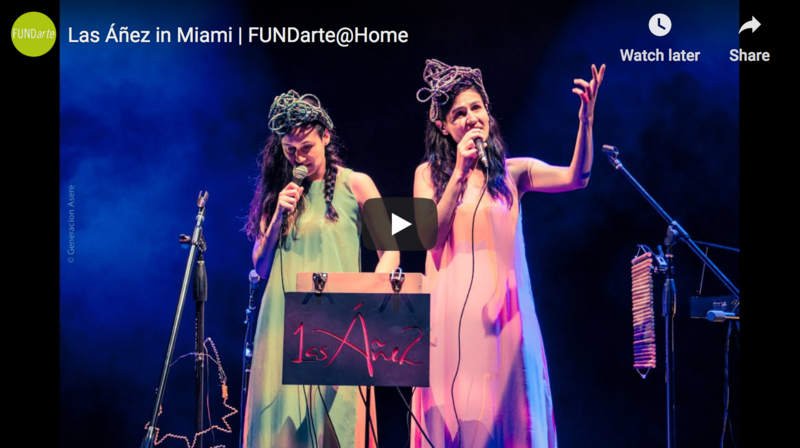 FUNDarte in collaboration with the Miami-Dade County Auditorium and Siren arts, presented Las Áñez in concert as part of Climakaze Miami. This duet combine folklore and contemporary music has captivated and beguiled audiences across South America and Europe. On stage, these twin sisters bewitch listeners with their resonant medium, creating a hypnotic sound ritual. Unique percussion accompanies the natural and versatile style of this minimalist vocal duet from Colombia with traditional instruments, keyboard, and a loop station. On.Stage Black Box Theater at Miami-Dade County Auditorium on April 21st, 2018.
Out in the Tropics
Out in the Tropics celebrates another edition this season with daring and innovative performances that showcase artists and projects addressing Gender Politics, Sexuality, and LGBTQ identity.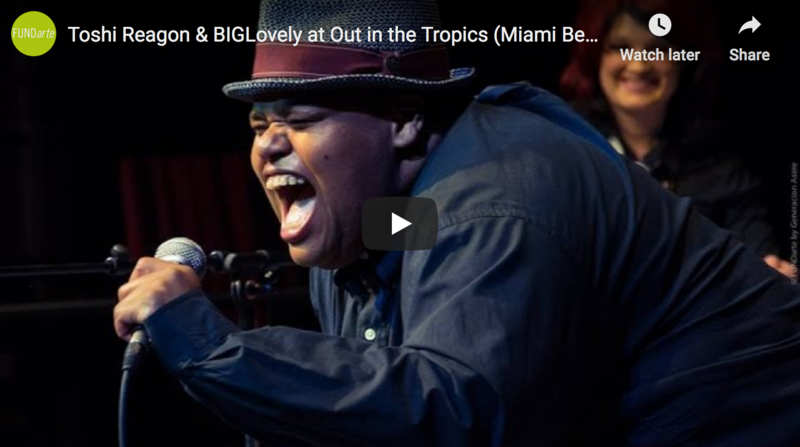 FUNDarte presented Toshi Reagon and BIGLovely in concert, as part of Out in the Tropics series.
Described by Vibe magazine as "one helluva rock'n'roller-coaster ride" and by Pop Matters as "a treasure waiting to be found," Toshi Reagon is a one-woman celebration of all that's dynamic, progressive and uplifting in American music. The Gleason Room at the Fillmore, Miami Beach, on June 16th, 2016.